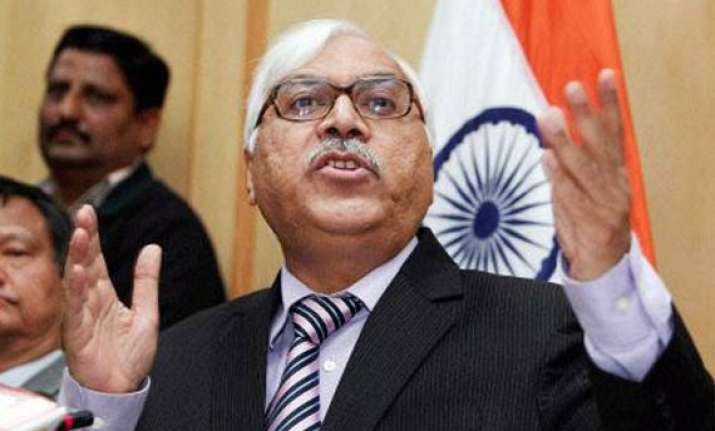 Shimla, Dec 12: Taking a jibe at Anna Hazare, Chief Election Commissioner S Y Quraishi today said his demands like right to recall or reject elected representatives should be decided in Parliament and "not at Jantar Mantar."

Quraishi also said the proposed electoral reforms was being examined by the Central government which is "seriously contemplating a revamp".

The CEC reiterated his position in rejecting the demands, saying the move would endanger political stability in the country.

"Political stability is the need of the hour at the moment and the provision of right to recall or reject will endanger it," he said in an informal chat with mediapersons here after attending the 19th convocation of Himachal Pradesh University,

"There is need for voters to judiciously exercise their franchise and once it happens there will be no need for provisions like right to recall or reject," the CEC said.

"But all these matters  should be decided in Parliament and not at Jantar Mantar," Quraishi said in an apparent reference to the agitation by the Gandhian. Hazare observed a fast at Jantar Mantar for the second time yesterday as part of his anti-corruption movement.

He said the government, among other things, was mulling to incorporate provisions to debar persons with criminal background from contesting elections.  "These reforms will bring more transparency in the electoral process and provide more rights to the voters," said Quraishi.

In his convocation address, Quraishi sought people's participation in checking use of black money in elections.

Election Commision's aim is to hold free and fair elections in a crime-free environment, sans abuse of money and based on a perfect electoral rolls with full participation of voters, he said.

He said people should act as "watch dogs" in checking use of black money during the polls.