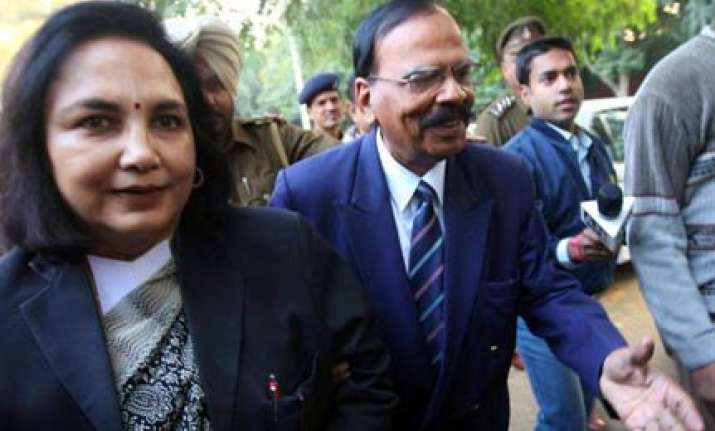 CHANDIGARH: After almost three months of rigorous imprisonment at the Burail Model Jail here, former Haryana DGP SPS Rathore - convicted of molesting Ruchika Girhotra 20 years back -has applied for parole of 13 days, reports Times of India.
He claims he is a farmer and his crop is ready for harvesting in Panchkula.Rathore filed his parole application with the jail administration around 10 days ago and it was referred to Panchkula deputy commissioner (DC) for ascertaining the authenticity of his claim.
The DC marked the application to district police for verification.
A jail official said,  the former top cop has claimed that he has two farm houses at Mogi Nand near police lines in Sector 25, Panchkula, and one near Raipurrani area of Panchkula district.
Rathore has claimed the crop on his agriculture land is ready for harvesting and there is nobody to look after his farm.
When a team of Panchkula district police contacted the family members of Ruchika Girhota in Sector 6 recently, her father Subhash Girhotra opposed the parole of Rathore, claiming that once out, he could create problems for the family.
Rathore has been lodged in Burail jail since May 25, when the Chandigarh district court enhanced his sentence by one-and-a-half years. His bail applications in Punjab and Haryana High Court had also been deferred four times.