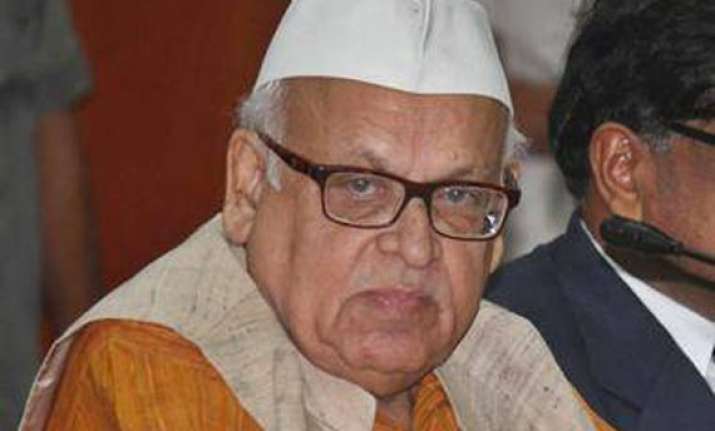 New Delhi: Uttar Pradesh Governor Aziz Qureshi Monday stirred a hornet's nest when he said that even gods could not prevent rape incidents.
Qureshi, who took additional charge as the UP Governor recently, said, "Even god can't prevent rapes there should not be politics over rapes."
He agreed that the law and order situation in the state was dismal but added that rape incidents could not be stopped or prevented.
The governor's statement came in the wake of several incidents of rape and murder of women in Uttar Pradesh in the recent days.
With this statement, the governor joins a list of politicians who have been giving uncharitable remarks on rapes in the state.
Former chief minister Mulayam Singh Yadav earlier said rapes were "minor mistakes committed by youngsters" and that laws sending rapists to the gallows must be quashed.
After last week's rape and murder in Lucknow that caused considerable outrage, the Samajwadi Party chief attributed growing crimes against women to the rising population.
His brother and PWD Minister Shivpal Singh Yadav later endorsed his views.
Asked about the failing law and order after the Badaun incident, where two minor girls were gang-raped and then hung from a tree, Chief Minister Akhilesh Yadav had snapped at a woman reporter: "You are safe... so why rake up the question?"