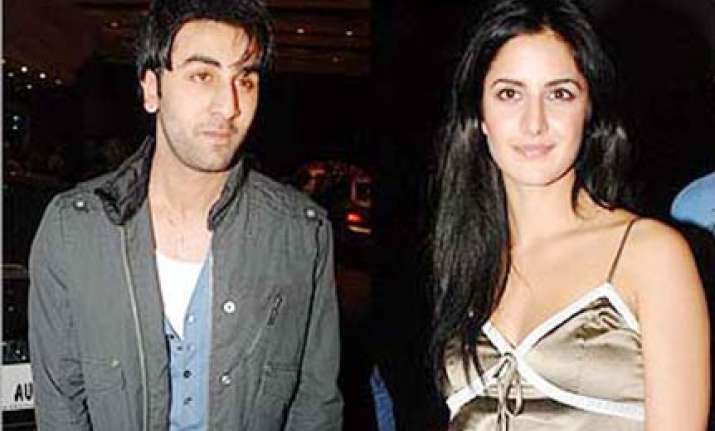 Prakash Jha has evolved a fresh strategy of fielding his actors Ranbir Kapoor and Katrina Kaif in debates on politics and youth at all leading campuses of the country while promoting his film Rajneeti, says a media report.  
Ranbir Kapoor and Katrina Kaif will be busy throughout April touring across the country to address students at hand-picked campuses to promote Prakash Jha's Raajneeti.
Prakash Jha said, "We've chosen eight cities and colleges.Yes, Ranbir and Katrina will debate on politics and the youth as part of the entire endeavour to take Raajneeti beyond the world of entertainment. Today's political icon is no longer a 70-something veteran politician. It's Rahul Gandhi and my stars will be addressing a generation which understands the language of Rahul's politics."
The filmmaker will also be meeting Rahul and his mother Sonia Gandhi to dispel the prevalent notion that Raajneeti is based on their lives.  
He will then invite Rahul to join the debate with the stars at Delhi University. The names of the eight cities and colleges are being kept a secret to avoid a security problem.
While Ranbir wants to speak extempore, Katrina has started reading up as much as she can on current affairs and has also been closely watching the news so that her role as a politician in Raajneeti comes across convincingly in real life too.
Interestingly, while Katrina likes to rehearse her scenes and dialogue, Ranbir is known to be a spontaneous actor.
With Raajneeti releasing soon, Ranbir and Katrina will be spending a lot of time together to promote the film in the coming months. From May 30 to June 6 Prakash Jha has planned the premieres of Raajneeti all over the world including New York, London, Muscat, Bahrain, Delhi and Mumbai.
When a friend pointed out to Katrina that the proximity to Ranbir for their film's marketing would only lead to further speculation about their relationship, she shrugged and said, "He is a friend, and I will not refuse to promote my film just because tongues are wagging."