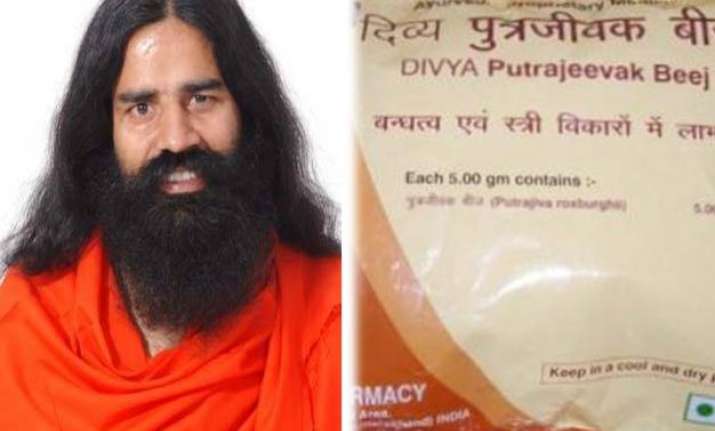 New Delhi:  Yoga guru Baba Ramdev has once again got himself in the controversy and this time around it's due to one of his medicinal product claiming to cure infertility.
A medicine named as 'Divya Putrajeevak Beej' is sold in various outlets of Patanjali medicinal stores has been described as a medicine which guarantees that it can cure infertility.
The medicine does not assure of a male child but the name itself is misleading alleged some doctors who said that 'Putrajeevak 'means "son's life'. The medicine is available in various stores of Patanjali at a cost of Rs 35 per packet.  According to an employee who works in one of the stores, couples often come to their shop asking for medicine with the hope that a male child will be born to them.
The medicine is mostly sought after in the state of Haryana which has one of the country's worst sex ratio. Prime Minister Narendra Modi last week launched a campaign to save the girl child and also started the 'Beti Bachao, Beti Padhao' Abhiyan. Coincidentally Baba Ramdev , was recently named the ambassador of Haryana by the state's BJP government.