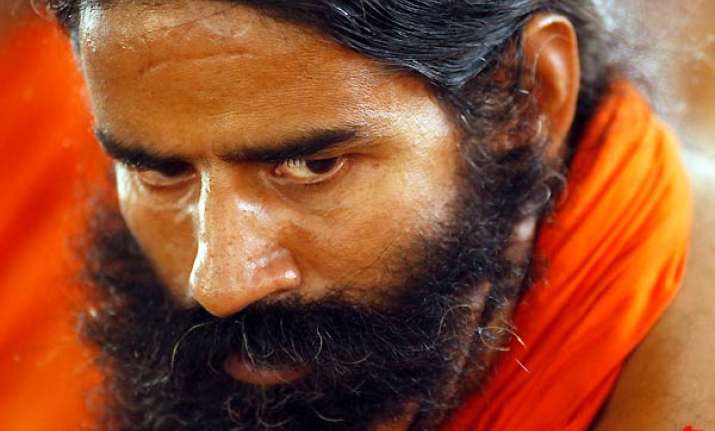 Haridwar, Jun 8: In a toughening of postures, yoga guru Swami Ramdev on Wednesday said that he would set up a Youth Brigade throughout the country and give them 'shastra' (arms) and 'shaastra' (scriptures) training.
Speaking at the morning yoga session here, Ramdev said, the youth brigade's aim would be to train nearly 11,000 youths of age less than 40 years drawn from 624 districts.
'We won't let those people succeed who will try to crush us', said Ramdev.
'We don't want to indulge in violence, but if anybody resorts to violence against us, we will not let them go scot-free (nahi chhorenge)', said the yoga guru.