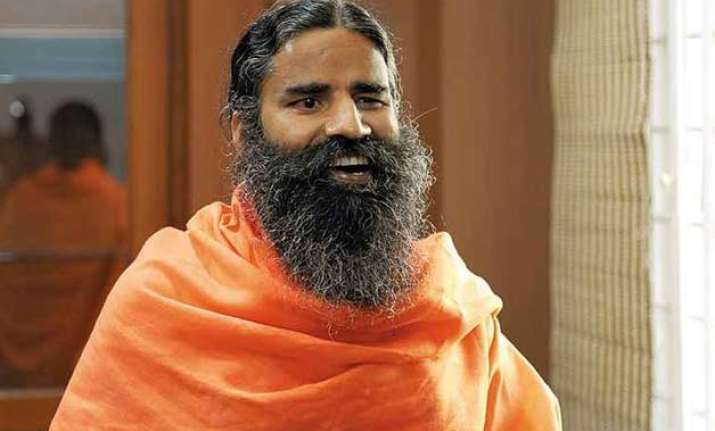 New Delhi: Yoga guru and founder of Patanjali Ayurved Limited Baba Ramdev today charged multinational companies of conspiring against its products and claimed that "false and fabricated" laboratory reports have been filed against its products.
At a press conference held today in New Delhi today, Baba Ramdev countered charges that Patanjali products like ghee and honey were adulterated, saying that MNCs like Hindustan Unilever and Colgate were living in constant fear of Patanjali taking over their businesses in the FMCG market and were thus indulging in such conspiracies.
Many MNCs are feeling "threatened" by Patanjali's growth in the FMCG sector and hence are encouraging filing of "false and fabricated laboratory reports" against his company's products, he said. "That's why they are indulging in conspiracy," he said.
When asked about a probe by the Uttranchal government on ayurvedic product Putrajeevak beej, which allegedly promises a male child, he said Patanjali would stop the product if it was banned by the government.
At present, Patanjali, which has seen spectacular rise in last one and a half years incidentally launched its noodle product soon after Swiss MNC Nestle ran into regulatory troubles for its hugely popular Maggi noodles.
(With inputs from PTI)
Video: