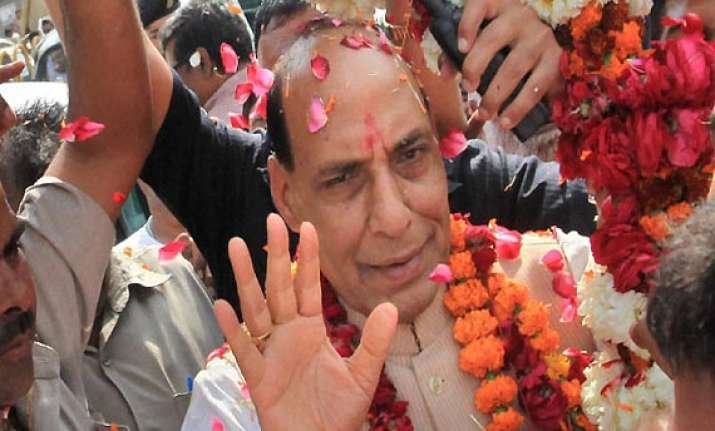 New Delhi: BJP president Rajnath Singh Saturday filed his nomination papers from the Lucknow parliamentary constituency.
Rajnath Singh, who reached the city Friday evening, was accompanied by senior party leaders, including Bharatiya Janata Party (BJP) state president Laxmikant Bajpayi, incumbent MP Lalji Tandon and city mayor Dinesh Sharma.
He reached the collectorate in a procession to file the nomination papers from Lucknow, a seat from where he is trying his luck for the first time.
Rajnath Singh was earlier scheduled to file the papers April 7 but on astrological advice preponed it to Saturday. He also offered a special puja in the morning.
Former prime minister Atal Bihari Vajpayee is a three-time MP from the seat, considered safe for the BJP, which has held it for the last two decades.
The 62-year-old BJP leader has appointed Shiv Kumar, personal assistant of Vajpayee as his chief election manager while Lalji tandon and Dinesh Sharma will be overseeing the campaigning.
Savitri Singh, wife of the BJP leader, alongwith her son Pankaj Singh and other family members are camping in the city to seek votes for the BJP president.