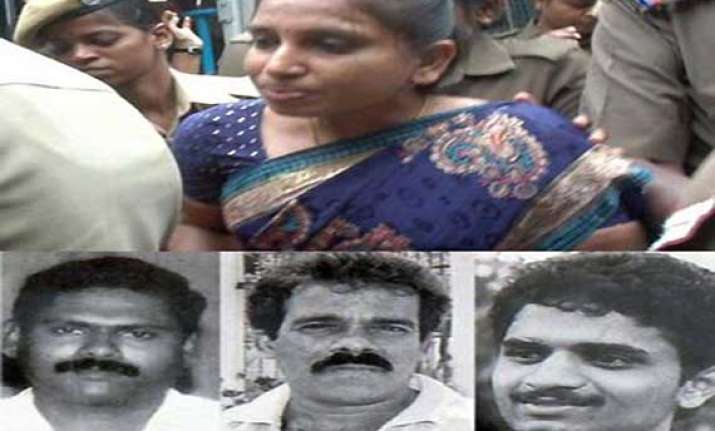 Chennai: Jubilation gave way to despair at Vellore Jail after the Supreme Court today stayed the release of convicts in the Rajiv Gandhi assassination case.
The jubilation that marked the announcement of Chief Minister J Jayalalithaa that her cabinet had decided to release the seven within three days turned into disappointment within 24 hours following the apex court order.
Sources in Vellore jail said a pall of gloom descended on the prison where the four convicts—Murugan, Santhan, Perarivalan and Nalini, are lodged, as the Supreme Court's order shattered their dreams of walking free in a couple of days after 23 years of incarceration.
Making a statement in the Assembly on Wednesday, the Chief Minister had announced that her cabinet had decided to release all the seven convicts within three days, irrespective of the Centre's response to the government decision.
Meanwhile, dejection was writ large on the face of a relative of Perarivalan, who poured out her anger against the Congress, accusing it of creating a ruckus on the issue.