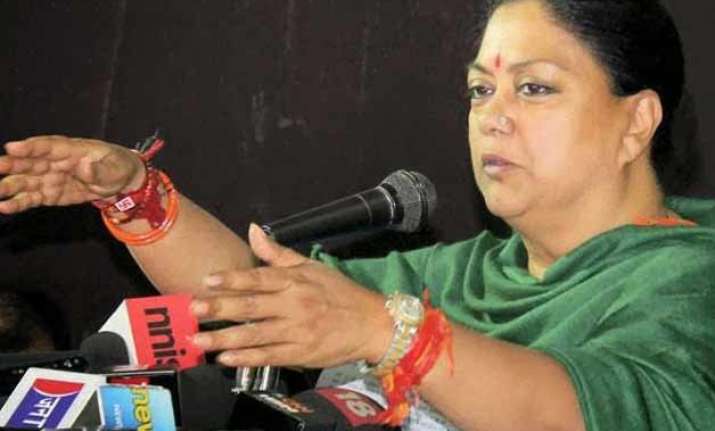 Jaipur: The Rajasthan Electricity Regulatory Commission (RERC) on Friday announced revision of power tariffs under different categories permitting discoms to raise electricity charges by around 16% (85 paise per unit) in domestic sector and around 19% in non domestic sector thus making an average increase of 16.89% in all the categories.
Fixed charges were also increased for all the categories- around Rs 20 to Rs 50 per connection per month. The revised tariffs would likely result in a substantial rise of Rs 4,498 crore in revenues for financial year 2014-15, leaving a deficit of Rs 334 crore.
Since the revised tariffs would come in to effect from February 1, 2015, it would add Rs 750 crore of revenue for the balance period of the current financial year. The assessed overall net deficit would be Rs 4082 crore for all discoms.
Soon after its announcement, Congress accused the BJP of falling back on its electoral promises.
"BJP had made price rise an election issue to come to power. It has, however, cheated people by first cutting subsidy on LPG cylinders,increasing VAT on petrol and now by raising electricity prices," said former chief minister Ashok Gehlot
PCC chief Sachin pilot too said government's failure to check power thefts and distribution losses was putting strain on consumers.
The Vasundhara Raje government defended the decision saying it was committed to an annual hike as part of a financial reforms package approved by the cabinet on October 19, 2011 (Gehlot government). The reform package was brought only after banks and financial institutions had stopped giving loans to state's loss-incurring Discoms.
The then Central government too had notified a financial restructuring plan for Discoms, which mandated annual increase in tariffs.
The rates were revised in 2012-13 and 2013-14also. Even after the latest revision, Rajasthan's rates were still behind many other states' power tariffs.