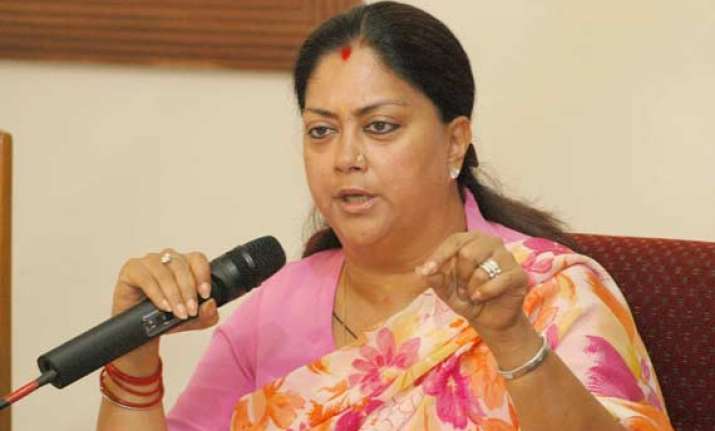 Jaipur: Rajasthan government has decided to slash the probation period of its employees from two to one year.
The decision was taken at a Cabinet meeting presided by Chief Minister Vasundhara Raje in Udaipur on Monday which also marked the end of Rajasthan government's 10-day long 'Sarkar Apke Dwar' campaign. 
After this decision, newly appointed government servants will get all allowances after completion of one year of service.
The government also decided to withdraw ban on allocation of mines in tribal areas.
The Cabinet also announced to establish Vijayaraje International Convention Centre in Udaipur and promote tourism opportunities in Udaipur division. 
The second leg of 'Sarkar Apke Dwar' campaign will be launched in Ajmer Division, an official said.