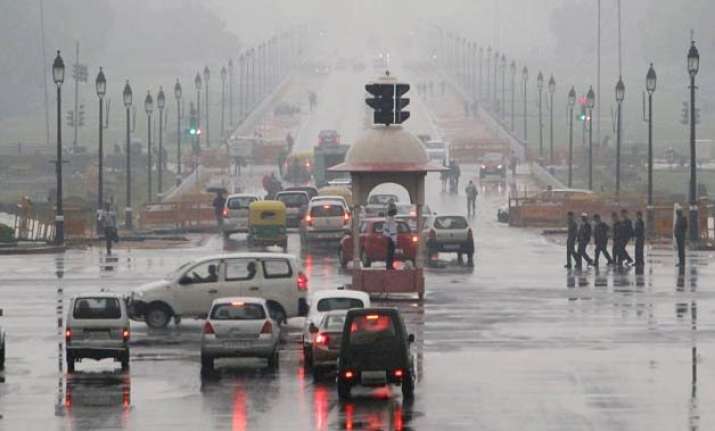 New Delhi: Delhiites woke up to another rainy morning with the minimum temperature today settling at seven notches above the season's average at 13.8 degrees Celsius.
Safdarjung observatory which is considered official figure for Delhi and the centre at Lodhi Road recorded 7 mm rainfall in the past 12 hours till 8.30 AM.
Palam received 5.5 mm rainfall while centres at Ridge and Ayanagar received 8.7 mm and 4.3 mm rainfall respectively.
Foggy conditions were witnessed in several parts of the city as visibility was recorded less than 100 meters at 5.30 AM and improved to 500 meters at 8.30 AM.
According to a Northern Railway, 41 trains coming to the capital were running late, four were rescheduled and Purba Express was cancelled. However, the flight operations were smooth till 9.30 AM.
The Met office has predicted overcast conditions along with very light rainfall till evening.
"The day would be partly cloudy. Very light rain or thundershower could occur in some areas till evening. The maximum temperature is likely to hover around 17 degrees Celsius," said an official of the India Meteorological Department.
It has been raining intermittently in the capital since yesterday. The maximum temperature on Friday was 16 degrees Celsius and the minimum had settled at 10.2 degrees Celsius.