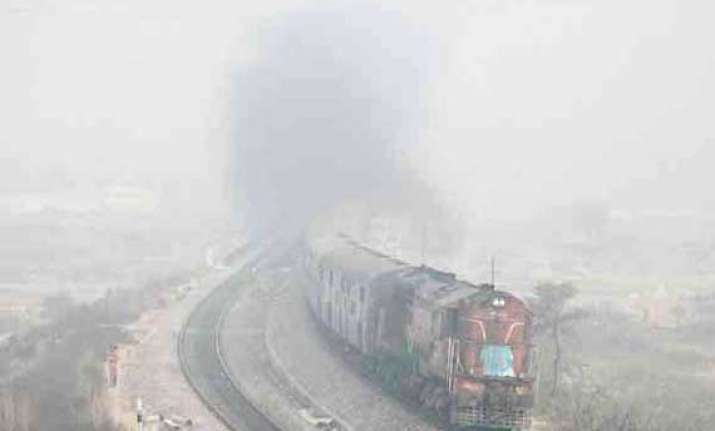 New Delhi, Nov 29: Northern Railway has launched a helpline dedicated to all inquiries related to trains affected by fog.

Every day, more than 100 trains are affected due to the dense fog condition.

"We have dedicated the helpline (23747110) for fog-related inquiries. One can also get information at our website (www.nr.indianrailways.gov.in) about trains affected by fog as we are constantly updating the service", said a senior Northern Railway official.

Railways have also decided to advance the schedule of cancellation of trains to December 1 from December 20 because of the early fog arrival.

The services of 28 trains would remain cancelled from December 1, 2011 to January 31, 2012.  In case clear weather condition prevails, services of cancelled trains could resume with a three-day notice, he said.

Meanwhile, more than 40 trains, including Dibrugarh Rajdhani, Neelachal Express, Janata Express, were affected today due to the foggy weather condition. 

Delhi-Kalka, Delhi-Rewari and Delhi-Shimla passenger trains were among several trains cancelled due to the fog. 

While Farakka Express is running 16 hours late, Lalquila Express and Puri Express were behind the schedule by 10 hours each. In all, about 20 trains running late because of the foggy weather condition.