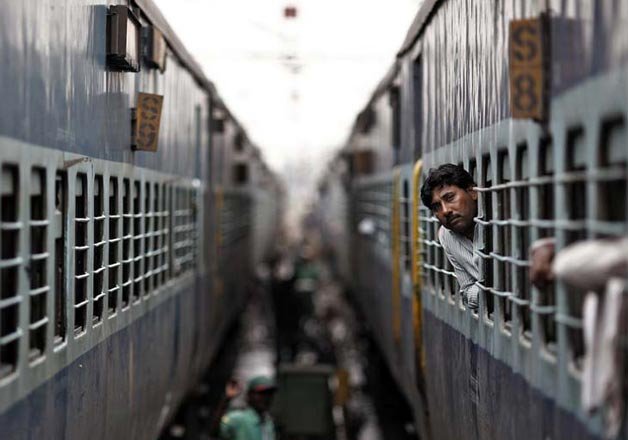 New Delhi: Railway minister Suresh Prabhu will present the country's Rail Budget for the year 2016-17 on February 25, four days before the Union Budget is unveiled in Parliament. The Indian Railways is one of the biggest rail networks in the world with 115,000 km of track over a route of 65,808 km, 7,112 stations, ferrying over 8 billion passengers annually.
While revenue generation for the cash-strapped railways is likely to be on top of the government's agenda, there are some long-standing issues that passengers wish to see addressed in the coming budget. These issues are not new and have now become almost synonymous with Indian trains.
We bring you five major focus areas that Indian passengers want Railway minister Suresh Prabhu to look into. These demands may not be long standing, but they do pack a punch.
Punctuality
Trains running on time elicit more surprises than them arriving late. So much so that Indian passengers refuse to consider a one-hour delay as a delay at all. Such understanding, though in good jest, signifies how late arrivals and departures have become almost routine for passengers. This, coupled with lack of correct and updated information, only adds to the pain. While delays may have reduced, it is the single biggest problem faced by Indian passengers today. The snail pace of Indian trains further aggravates the agony.
Safety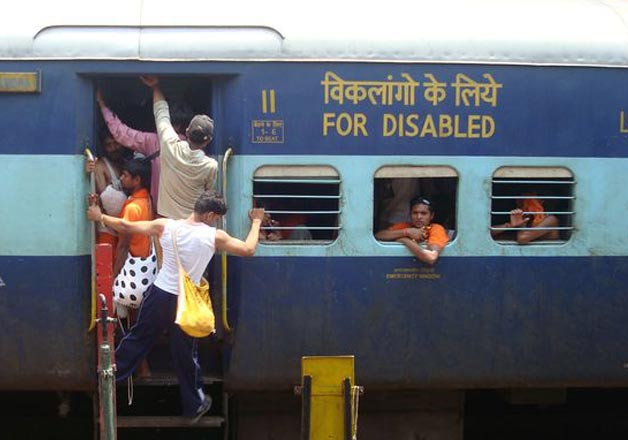 This is a two-pronged issue that warrants urgent attention. On one hand is the safety of travellers and on the other is preventing frequent mishaps and accidents. While the ministry mandates the presence of security personnel on board all trains, their efficacy in terms of handling the task is rarely monitored. Cases of thefts, robbery and the like are not new to Indian travellers. Moreover, cases of fire and other problems due to overcrowded trains have also been reported. Appropriate preventive measures in the form of adequate deployment of security personnel are extremely critical to instilling a sense of security among passengers. Better amentities and stringent rules to deter defaulters must be brought in and implemented, believe passengers. 
 
Accidents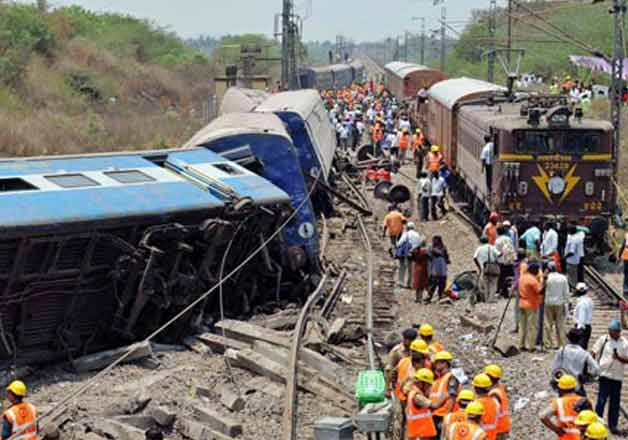 While India embarks on its ambitious plans to bring in high-speed trains to the country, it is pertinent to ensure that accidents do not act as a dampener. According to official statistics, the rate of accidents per million kilometres run stood at 0.10 in 2013-14. Compare it with the vast railway network in India and the numbers come out to be quite shocking. However, the railways stats do not include the 15,000 people who get run over while crossing unmanned level crossings. Technology upgradation in terms of warning systems, anti-collision devices, etc. to protect the loss of human lives is extremely essential.
Hygiene
The mere mention of clean trains in India usually draws parallels with its counterparts in China, which it is trying to compete with. However, conditions are strikingly different. The state of toilet facilities in Indian trains is better left to imagination than be described. Despite the government having embarked upon an ambitious Clean Railways campaign to keep its stations and trains clean, it is perhaps the sheer scale of the job that renders changes difficult to be easily noticed. Hygiene or cleanliness does not limit to stations and trains alone; ensuring that the food served to passengers is important in equal measure. While the cleanliness drive taken up by railways for its stations has started to show at places, maintaining hygiene in the preparation, storage and packing of raw food items as well as the packing needs a lot of work and monitoring. Directions and rules alone do not seem to have worked.
Customer satisfaction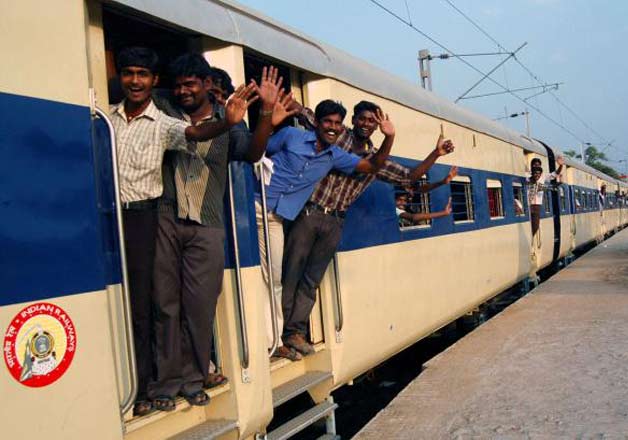 This has been one of the biggest focus areas of the Railway minister ever since he assumed charge of the mass transporter. While the term may sound generic, achieving this is no mean job; especially given the fact that it involves dealing with millions of people on a daily basis. It will involve addressing a host of issues including ticket fares, refund limits, simpler ticket booking, ease for senior citizens, so on and so forth. Heeding to these demands will require investments and that, in turn, requires revenue – something that the cash-strapped transporter can hardly afford. The dilemma of the railways being a commercial entity or a social service entity is doing it more harm than good. Maintaining a balance between both has not yielded good results for it. Moreover, given the political importance of the railways for its sheer impact on the lives of ordinary Indians has traditionally left successive governments with little options to increase revenues. Coming up with alternate revenue streams while addressing implementation woes, may be fruitful.