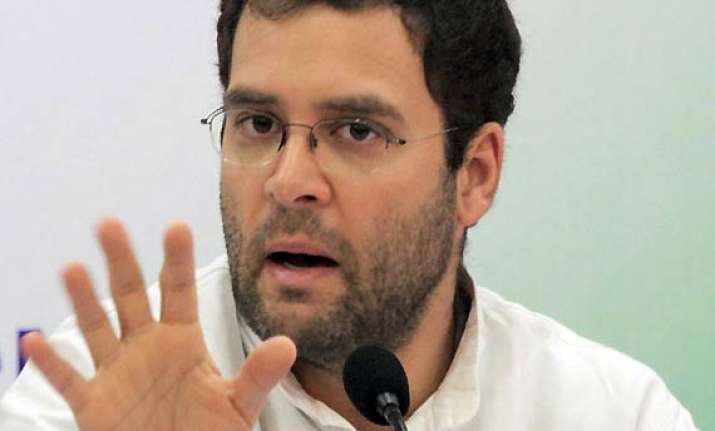 New Delhi, Dec 2: Congress general secretary Rahul Gandhi today cracked the whip on all party MPs and ministers from UP to concentrate on the current poll campaign in the state and forget the FDI and Anna Hazare issues.
 
According to party leaders, who attended the meeting, Rahul Gandhi said FDI in retail sector or Lokpal bill was not the issue before the electors of UP.
 
Later, Digvijay Singh disclosed: "It's not FDI, nor Anna which are the factors in UP. In UP, there is only one factor, and that is Mayawati government's corruption which has led to the state's decline".
 
Minister of state for Petroleum RPN Singh said, all MPs and ministers appointed as zonal in-charge have been asked by Rahul Gandhi to go and campaign in UP.
 
National Scheduled Castes and tribes Commission chairman P L Punia said, Rahul Gandhi made it very clear that the party MPs and ministers should now concentrate on garnering votes for the Congress in their respective constituencies.
 
Minister of state Praveen Jain also said, that the party leaders from the UP holding offices at the centre have been asked to go their constituencies.