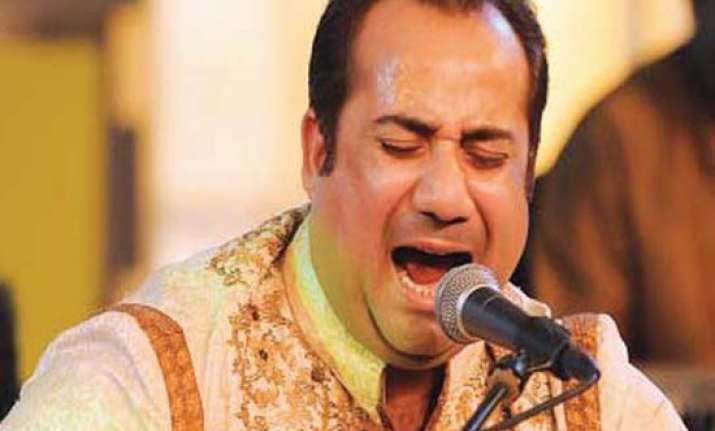 Lahore, Feb 14 :  If diplomatic channels fail to get singer Rahat Fateh Ali Khan released before he faces a New Delhi court, the alleged violation of Foreign Exchange Management Act (FEMA) may lead to the imprisonment of the 36-year old Pakistani singer, reports The News, Pakistan's newspaper.

Detained at Delhi's Indira Gandhi International Airport on Sunday night by the Directorate of Indian Revenue Intelligence for  carrying undeclared foreign currency amounting to at least US $ 1, 24,000, the Enforcement Directorate of the Department of Revenue may thus try to convince the court and get Rahat's likely bail plea cancelled.
Watch Video

It, however, remains to be seen how efficiently and promptly the Pakistani High Commission staff acts , though the diplomats will be competing against all odds, says The News report.
 
 The Enforcement Directorate is supervised by the Finance Ministry and comprises a head office, seven zone offices, nine sub-zone offices and a field unit.

After the Foreign Exchange Regulation Act of 1973 (FERA) was repealed, the Indian Foreign Exchange Management Act (FEMA) of 2000 was passed to govern the foreign exchange policy of the world's second most populous country.

In May 2010, in a move towards further liberalization of its foreign exchange policy, the Reserve Bank of India had increased the cash limit for foreign travel from $2,000 to $3,000.

The $3,000 ceiling applies only to the amount of cash that an individual can carry. Similar laws apply when foreigners are traveling into India. They have to declare if they are carrying cash over and above a certain stipulated amount which Rahat didn't.