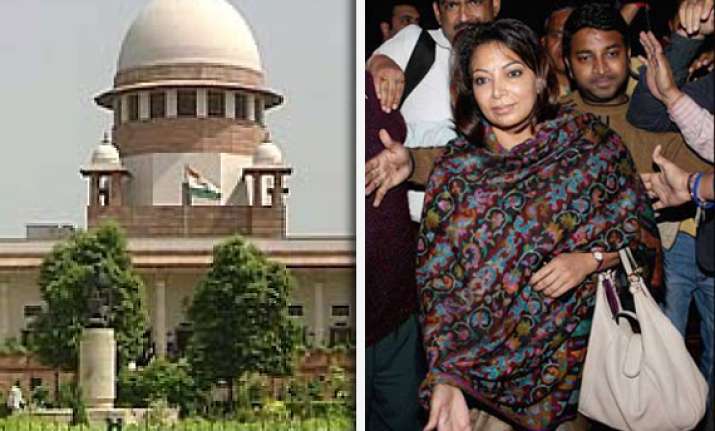 New Delhi, Nov 23: The Supreme Court on Wednesday directed the Centre to place before it the report of the probe ordered into the leakage of "classified documents/telephonic intercepts" of corporate lobbyist Niira Radia's conversations with politicians, businessmen and journalists.

A bench of justices G.S. Singhvi and S.J. Mukhopadhyay asked Additional Solicitor-General Indira Jaising to place the report before it by January 31, 2012, when it would take up for final hearing Tata Group chairman Ratan Tata's petition seeking a ban on further publication of the tapped conversation.

"The issue is of substantial public importance," the bench said referring to the petition.

The Centre had earlier told the court it was taking the issue of leakage of seriously and on December 27, 2010, the Ministry of Finance had appointed two senior officers to inquire into the leakage.

"The government views the disclosure of such information seriously and in this context, an inquiry has been ordered," the government had stated in an affidavit.

Counsel Mukul Rohtagi, appearing for Mr, Tata, urged the Supreme Court to lay down guidelines for the media to observe in reporting such conversations.

He submitted that while the freedom of the press was vital, an individual's right to privacy was also equally important and hence a balance has to be struck to avoid conflict of interests.

The Supreme Court had earlier decided to examine the issues raised by Mr. Tata, including the questions of the right to privacy and the right to freedom of speech and expression as envisaged under the Constitution.

The court had on December 2 last issued notices to the Centre and news magazines Open and Outlook which had published some portions of the transcripts of Ms. Radia's conversations with several people including Tata.

The Supreme Court had also issued notices to the Union Home Secretary, the Central Bureau of Investigation, the Income Tax Department and the Finance Ministry.

Mr. Tata, in his petition, has said several parts of the conversations were purely private in nature which were spoken casually and could not be taken seriously.

He pleaded that the portals and the other news media should be restrained from making his conversations public and sought action against those involved in the leak of the tapes, claiming it infringed his fundamental right to life and privacy under Article 21 of the Constitution and freedom of speech under Article 19(1)(a).