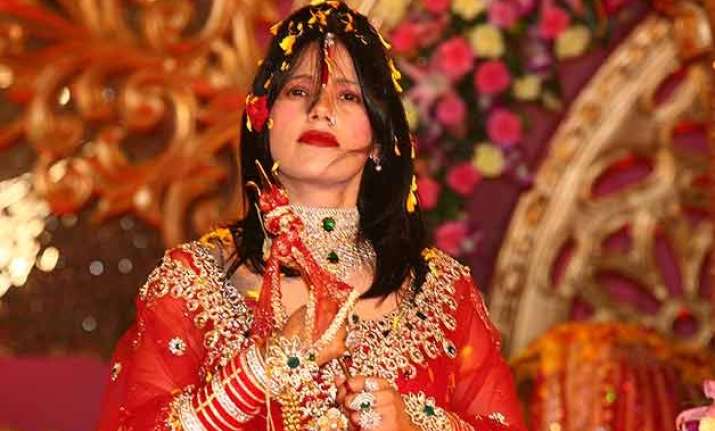 Mumbai: Contoversial self-styled 'godwoman' Radhe Maa, named in a dowry harassment case, will soon be summoned by the Mumbai police for recording her statement, a top police officer said today even as she rubbished charges against her.
"Radhe Maa, who was out of Mumbai for the last few days, returned to the city today. We will first issue summons to her, after which her statement will be recorded," DCP (Detection) Dhananjay Kulkarni said here.  According to police, a 32-year-old woman has accused Radhe Maa of instigating her in-laws, who are her followers for many years, to demand dowry from her.
"Police has so far issued summons to six persons, including the in-laws of the complainant. However, summons had not been served on Radhe Maa, who is the seventh accused in the case," Mukund Pawar, senior inspector of Kandivali police station said.
The summons were issued after police registered an FIR against Radhe Maa and others last week, including the in-laws of the woman who has accused them of "mental and physical harassment for dowry".
According to police, the statement of all the six accused will be recorded from tomorrow.  All the seven accused have been booked under relevant sections of the IPC and Dowry Prohibition Act, police said.  
"I would not like to say anything, there are no cases against me, there are no accusations against me. I don't believe it and neither does my God...If a mother loves her children, is she called vulgar, is that vulguraity. I've said this before too, they are all my children, I am pure and pious," she told  an English news channel.