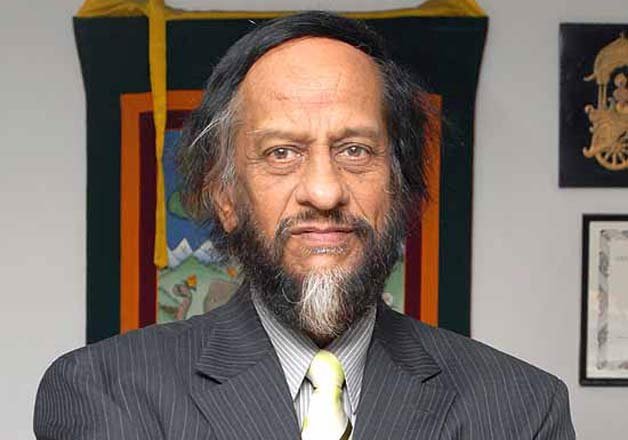 New Delhi: A day after quiting as Chairman of UN's prestigious Intergovernmental Panel on Climate Change (IPCC), TERI Director General R K Pachauri has been admitted to a city-based hospital.
"Yes, he has been hospitalized in a city-based hospital. He had been admitted to the hospital a few days back only," Pachauri's spokesperson told PTI.
Pachauri, 74, who faces allegations of sexual harassment, yesterday quit as Chairman of IPCC. TERI, which he heads in India, had also announced yesterday that he had proceeded on leave "for the time being" but disclosed no reasons for doing so.
Pachauri's lawyer Shankh Sengupta told PTI that he is undergoing treatement for cardiac ailment and for that he has been admitted.
"His condition aggravated suddenly a few days back and he was rushed to the hospital. He has also undergone stent procedure in 2010 and he is under constant monitoring by the doctors," Sengupta said.
Prominent lawyers and civil society activists today demanded the resignation of Pachauri from TERI and questioned why he has not been suspended from the position.
In a letter to TERI's governing council, senior lawyer Indira Jaising and activist Vrinda Grover among others questioned how Pachauri was allowed to have the "extraordinary benefit" of going on leave alleging it adds "insult to injury".
Pachauri, who shared Nobel Peace Prize in 2007 with former US Vice President Al Gore for work on climate issues, heads TERI where a woman employee has filed a complaint with the police levelling allegations of sexual harassment. He has been granted interim protection from arrest till February 26 by a Delhi court.