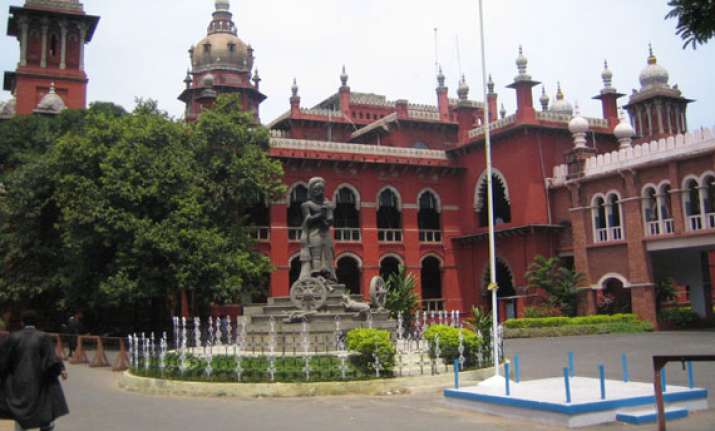 Chennai: Madras High Court has ruled that a public servant facing criminal case and suspended for corruption charges cannot claim reinstatement in service during the pendency of the case.
Justice D Hariparanthaman made the observation while dismissing a plea of a government doctor, suspended for allegedly taking a bribe of Rs 1,200.     
Dr S R Mohanraj, Assistant Professor of Surgery attached to the Government Medical College and Hospital, Vellore, was suspended on March 8, 2011 for allegedly receiving the bribe.     
His request to the government to revoke the suspension was rejected, on ground that clearance was yet to be received from the Directorate of Vigilance and Anti-Corruption Department.     
The Judge, however, said the Director of Medical Education was not correct in abdicating his power by saying that the clearance was yet to be received from DVAC.     
Citing the letter with a request to revoke his suspension was written by Mohanraj on April 7, 2011 within a period of one month from his suspension, the Judge said, "I am unable to understand as to how the petitioner can seek the revocation within this short period, that too when he is facing grave charges of corruption."     
Normally an employee facing criminal charges that too under Prevention of Corruption Act cannot seek revocation of suspension during the pendency of criminal Case, he noted.     
However, he said the subsistence allowance which was not paid to the Doctor can be paid from the date of his suspension.