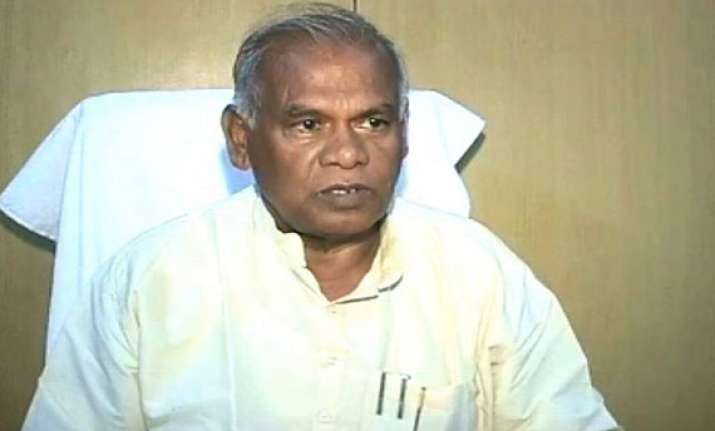 Patna: Protests within ruling JD(U) over selection of 14 new ministers in the Jitan Ram Manjhi cabinet in Bihar got shriller today with over a dozen legislators coming together to express their ire against choice of "turncoats" and "those who worked against party".
A day after induction of 14 new ministers in Bihar, over a dozen disgruntled JD(U) MLAs met at the residence of legislator Gyanendra Singh Gyanu to protest giving preference to "turncoats" and those "who worked against party interest in the cabinet."
Gyanu, who is coordinator of state JD(U) disciplinary committee, confirmed to reporters about over a dozen party MLAs assembling at his home. He, however, refused to disclose their names.
Gyanu, MLA from Barh in Patna district and once considered very close to Nitish Kumar, along with state party spokesman Neeraj Kumar have been on forefront of the protest.
He released two letters he has written to JD(U) national president Sharad Yadav and state party chief Basistha Narayan Singh seeking expulsion of Rajiv Ranjan Singh Lallan and RCP Singh respectively for "causing disaster to the party."