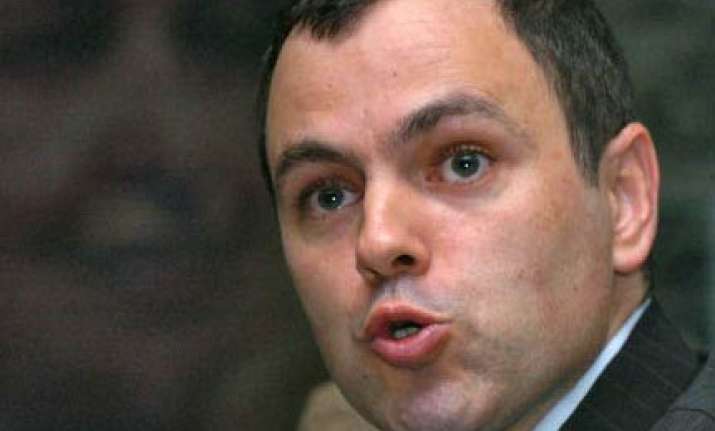 Srinagar, Oct 7 : Pandemonium on Thursday  broke out in the Jammu and Kashmir Assembly after opposition BJP and National Panthers Party MLAs tried to storm into the well of the House over Chief Minister Omar Abdullah's speech.  
The protesting MLAs were forcibly taken out by the marshals when they tried to storm into the well of the House.  In the melee, a Panthers Party member and three BJP members -- Jugal Kishore, Sukhnandan and Lal Chand -- were injured, senior BJP leader Chaman Lal Gupta said.  
The BJP legislature party has decided to boycott the remaining part of the Assembly which will end on October 9.  The BJP members were angry over Omar's remarks yesterday while winding up the two-day debate in the state Assembly on the prevailing law and order situation in Kashmir.  
In an apparent reference to the saffron party's stand that there was no dispute to be resolved with regard to Jammu and Kashmir, Omar had said if that would have been the case, there would have been no need for the Simla agreement, Lahore declaration and talks in Agra and Delhi.  
Omar had also said that "Kashmir was an outstanding issue which needs to be resolved. It is a political issue and cannot be addressed through development, employment or good governance only". PTI