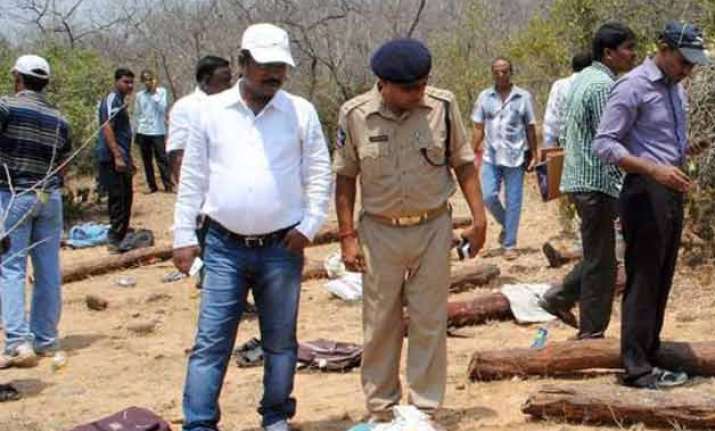 New Delhi: A group of civil society activists today staged a protest outside the Andhra Bhavan here against the gunning down of 20 woodcutters from Tamil Nadu in Andhra Pradesh and killing of five undertrial prisoners in Telangana and demanded judicial inquiry into the incidents.  
The activists, from the Delhi Solidarity Group and National Alliance of People's Movements, shouted slogans against Prime Minister Narendra Modi and the Chief Ministers of Andhra Pradesh and Telangana.
A heavy contingent of police was deployed in the area and barricades were put in front of the gate of the Bhavan as preventive measures. However, a handful of activists had turned up for the protest that started at around 3.30 PM.  
"The government is indulging in inhuman encounters. We would be filing a writ petition in this regard. Hapless labourers have been killed who are misled by middle men who travel to the villages of Tamil Nadu to recruit. It's a humanitarian crisis. The top rung of the mafia lobby should be acted against," advocate M Rajaraman, who was among the protesters, said.
The protesters, including activist Shabnam Hashmi, also demanded immediate and impartial CBI investigation in time-bound and transparent manner in both cases.