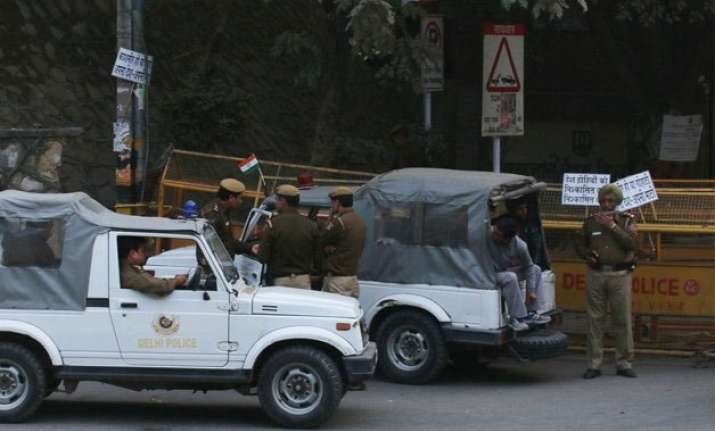 New Delhi: Amid the raging political row over police crack down on JNU students, an intelligence report has revealed that Kashmiri separatists' sympathisers had planned to commemorate the anniversary of Parliament attack convict Afzal Guru's hanging simultaneously in 18 universities.
According to The New Indian Express, to execute their plans, the Kashmiri separatists' sympathisers had the backing of Democratic Student Union (DSU), the student wing of the CPI-(M).
The report mentioned that Kashmiri students, who have been involved in anti-India protests in the past, were sent to various reputed universities to do a recce before the February 9 event at the JNU. The students were sent to Banaras Hindu University, Allahabad University and many others so that pro-Afzal Guru events can be simultaneously organised.
At the JNU, all such students used the hostel rooms allotted to students linked to DSU, the report said, adding that the university was used by some Kashmiri separatists and Naxal sympathisers as a safe house.
The intelligence report also mentioned that the trips of such students received huge funds from their handles sitting in Kashmir. "We have forwarded the input to agencies concerned to verify the reports on money transactions," an officer was quoted as saying in the report.
 
The report also noted that since 2010, various anti-national activities have been held at JNU with the help of 80-100 students.
The report, however, cautioned that it was only a small group of students that were responsible for anti-national activities and the entire university should not be labelled as a hub.
Special Inspector General of Nagpur range Ravindra Kadam, involved in anti-naxal operations in Maharashtra, claimed that at least four students of JNU and Delhi University are active in naxal activities and few Kashmiri separatist leaders are in regular touch with JNU students.
Meanwhile, one Kashmiri separatist sympathiser behind February 9 event has been identified. According to Special Cell of Delhi Police, he is Umar Khalid, a member of DSU. He was also the main organiser of the event.