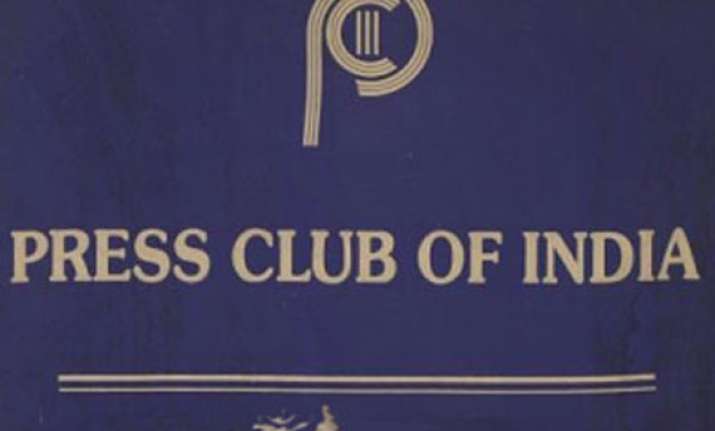 New Delhi:  The Press Club of India yesterday conveyed to the Chief Election Commissioner that the Prime Minister's media adviser Pankaj Pachauri had addressed a 'Meet-the-Press' programme convened by the Club and did not hold a press conference.
The letter written by the Press Club Secretary General comes in the wake of BJP moving the Election Commission and seeking action against Pachauri for violating the Model Code by listing the achievements of the government.
'The Press Club of India had invited Shri Pankaj Pachauri, media advisor to the PM, on 18 April 2014 for a 'Meet-the- Press' programme as the guest of the PCI. We frequently invite people for such events.
This is an old tradition. Such an event is to be distinguished from a 'press conference', which is called suo moto by individuals or organisations to make public something they may want,' the Club said in the letter.
It also said the Press Club called its senior member 'to just have a chat with budding colleagues' and has asked the EC to see the recording of the event.