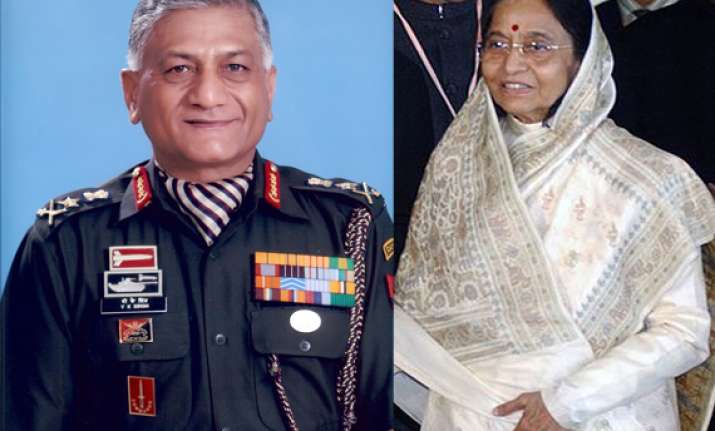 New Delhi, April 29: Outgoing president Pratibha Patil, in an interview to The Indian Express, has said that the recent standoff between Army Chief Gen V K Singh and the government could have been handled in a disciplined manner.
Patil expressed concern over the issue and said: "I thought this was something that should not have happened. It should have been handled in a disciplined manner." 
The President refused to reveal the discussions she had on the issue with the government. 
Asked about how her successor should be, Patil said, he or she must possess "mental poise and presence of mind"  in "trying circumstances".  
On the controversy over her post-retirement home in Pune, the President said, she was "worried, disturbed and pained" by people not "verifying facts" before jumping to conclusions.   
The interview took place before a few days before Patil  announced that she was foregoing her entitlement to a post-retirement home.