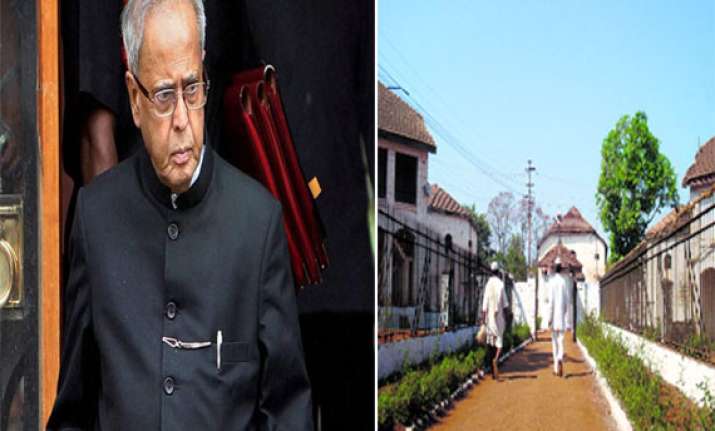 New Delhi, Jan 14: President Pranab Mukherjee has rejected the mercy petition of  Saibanna Ningappa Natikar, presently in Hindalga central jail, Belgaum, Karnataka, says a media report.   
Natikar was convicted of killing his wife and 18-month-old daughter and had been sentenced to death.
Natikar's death sentence was confirmed by  a two-judge bench of the Supreme Court  on April 21, 2005. The President rejected the mercy petition on January 4.
This is the second rejection of mercy petitions of death row convicts by President Mukherjee since he assumed office. Earlier, he had rejected the mercy plea of Pakistani terrorist and 26/11 convict Ajmal Kasab, who was executed in Pune jail and buried there as nobody from Pakistan came forward to claim his body.
Saibanna was a life convict for the murder of his first wife. While on parole in September 1994, suspecting the fidelity of his second wife, he killed her and his daughter, and attempted to commit suicide.