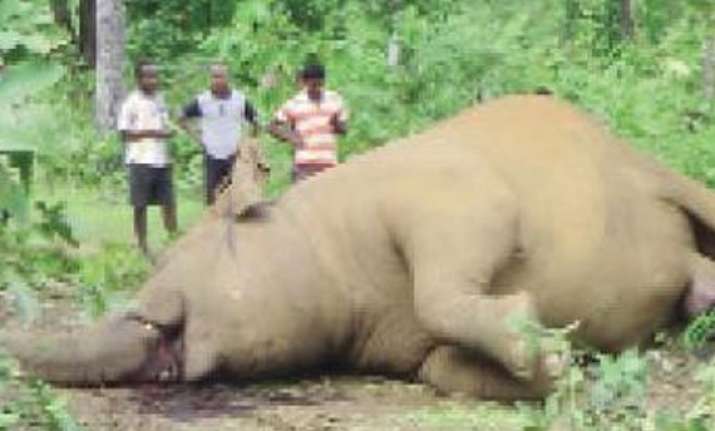 Keonjhar (Odisha): A pregnant she-elephant died in the Bandhanjhari forest reserve near Gopinathpur Dasasahi village while trying to give birth to a calf in Telkoi block here on Wednesday.
Forest department officials went to the spot on Thursday to study the cause of death.
Assistant Conservator of Forests Sarbeswar Sahoo, Forest range officer Bijoy Kumar Mullick said, the female elephant was suspected to be infected with anthrax. The blood sample of the she elephant was collected by veterinary doctors for further investigation.
So far, nine elephants have died in Telkoi forest area, either due to electrocution or diseases.  Three elephants died in Dullabhpur, two in Budhamba, and three in Kantabahal-Ranibeda.
The forest officials have deployed an elephant safety squad to keep track of the pachyderms.