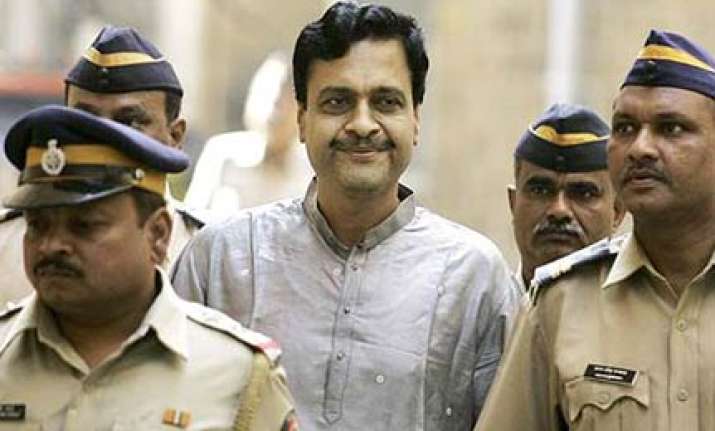 Nearly three months after being hospitalised with brain haemorrhage, Pravin Mahajan, convicted for murdering his brother and senior BPJ leader Pramod Mahajan, on Wednesday died in neighbouring Thane. 
The end for Pravin (50), who had been on life support system since December 11 last year, came at 1740 hours due to multiple organ failure, extensive haemorrhage and sepsis (infection).  "In the past 48 hours, Pravin's condition was continously deteriorating and his blood pressure was falling and was using more and more life support measures," Dr Ravindra Ghawat of Jupiter Hospital told reporters. 
"We are seeking advise from the police and jail authorities as to whether the body should be handed over to the family or the police after issuance of death certificate," Ghawat said.  Pravin, who was released on furlough (special leave), was admitted to Jupiter Hospital in December last year following bleeding in the brain. Since then, he had been in coma and never recovered.  Asked if the state government would foot Pravin's medical expenses, Shilpa Tatke, general manager of Jupiter Hospital said, "we cannot discuss financial matters with the media. It would be discussed with the family and the government." 
Pravin, who was serving life imprisonment, is survived by his wife and two children Kapil and Vrushali both of whom are college students.  On December 18, 2007, a sessions court in Mumbai had convicted Pravin for murdering his brother Pramod and sentenced him to life imprisonment.
On April 22, 2006, Pravin drove to the Worli residence of elder brother and prominent BJP leader Pramod Mahajan. After a brief and tense conversation, Pravin, who was carrying a licensed revolver, shot at Pramod and then went to police station where he surrendered. 
In November last year, he was released on furlough. Just when the 14-day leave was about to expire, he complained of headache and blood pressure and was taken on December 11 night to Jupiter hospital in Thane. PTI