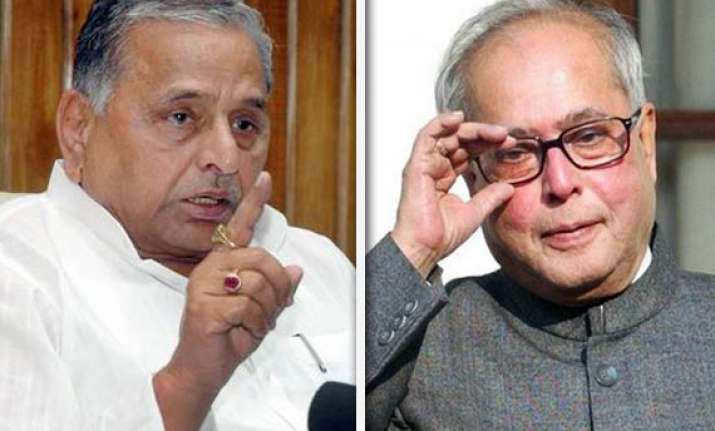 New Delhi, Nov 23: Amid stalemate in Parliament over discussion on prise rise, the government today held consultations with Samajwadi Party leader Mulayam Singh Yadav as part of its efforts to reach out to non-UPA parties.

Finance Minister Pranab Mukherjee, the chief trouble shooter of the UPA government, held a luncheon meeting with Yadav and is learnt to have sought his party's support to hold the discussions under a rule which does not entail voting.

SP, having 22 members in the Lok Sabha, had recently announced that it will not bail out the government on the issue of price rise during the ongoing session.

Though Yadav said he did not discuss any political issue, sources aware of the deliberations said the government could not extract any assurance from the SP on its support.

Yadav is learnt to have said that he will have to discuss the issue with other parties before taking a call.

An SP leader said while political parties cannot afford mid-term polls, they cannot ignore the issue of price rise either, thereby indicating a middle approach.

Yesterday, Mukherjee had such a meeting with Left leaders and the exercise is expected to continue with similar interactions with BJP.

Minister of State for Parliamentary Affairs Rajiv Shukla said government is talking to leaders of different political parties to ensure that House functions smoothly.

"The main focus should be on discussing issues...they can accuse the government but the debate should take place," he said, adding that the Left parties have "responded to our point of view."

"We should discuss the issue and not the rule under which the discussion is to be held," he said, when asked whether government was trying to hold the debate under Rule 193, which does not entail voting.