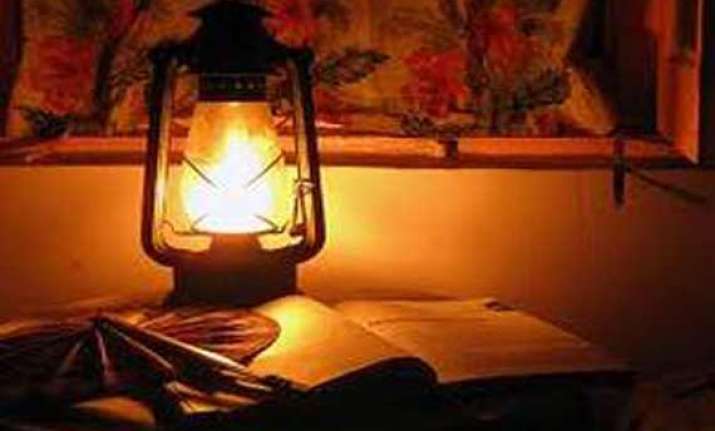 New Delhi: The power scenario in UP continues to be dismal as the erratic power supply and sudden power cuts in the state are vending the anger for UP Government and electricity board in common man.
The officials of the UP Power Corporation Limited (UPPCL) said that the state was facing a yawning gap between the demand and supply of power.
Following anger among the people over power outages people are questioning Narendra Modi, who promised some "Acche din" for UP. Though here the answer to this lies with Akhilesh Yadav, the CM of UP but Akhilesh blames Centre for power crisis in UP.
The total power supply received in 24 hours is maximum to 7-8 hours per day which hampers the business says Jyoti, a businesswomen who own a beauty-parlour.
The people are forced to rely on the invertors or the generators to get releif from intense power cuts.
We face a lot of problems as there is a huge difference in demand and supply of electricity, we hardly switch-on fans and bulbs so that the inverotrs at our place lasts long, Aashish a shopkeepers says. As the power supply is too low, the batteries of the intervers are not properly changred as well, he adds.
Though monsoon has not waved a good bye to everyone but the intense heat and heat waves along with long power cuts in rainy season is making people sick and ill. People are suffering from dehydration and insomnia which has added to the long ques at doctor's clinic.
Many cities across UP are under huge power shortage leading to the anger in people for UP government. Cities like Agra, Mathura and Varanasi are suffering from huge difference in demand and supply of electricity.
People are suffering from aware and long power cuts in PM Narendra Modi's constituency and demand 24x7 electricity suppy in the city. Taking the note on the power crisis issue, the Congress party workers have decided to sit on an indefinite protest from 23rd August.
The small scale industries are mostly being affected by power crisis in the city.
The power crisis issue has sparked the rage in people in Mathura as well against the electricity board and UP govt. The tourism is being affected by this as out of 24 hours city is only getting 5-6 hours of power supply.