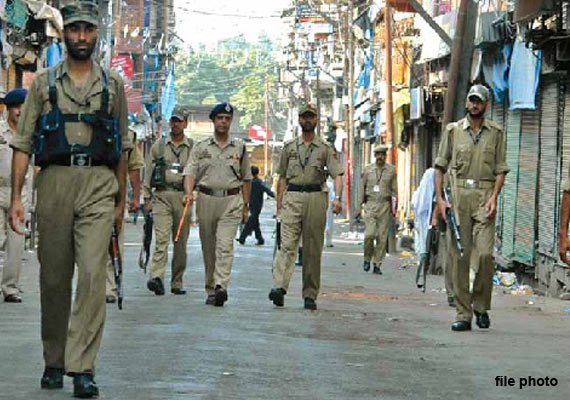 Jammu: Jammu and Kashmir police is fully geared to deal with any eventuality during the upcoming Assembly elections in the state as all the contingency plans have been kept in place to deal with any untoward incident, a senior police official said today.
"Police is fully geared up to deal with any eventuality and we will ensure that free and fair elections are conducted," DIG Police Jammu-Kathua range Shakeel Ahmed Beig said.
He said security forces would be kept on high alert during the election process in Jammu and strict vigil would be maintained on all the routes leading to the international border to thwart nefarious designs of terrorist outfits.  
"The Army and BSF are there guarding the frontiers, Jammu and Kashmir police will also be on high alert. Apart from regular deployment, several quick reaction teams (QRT) would be set and special police checkpoints will be established," Beig said.
In the past the terrorists, who had managed to sneak into the Indian side from across the border, used private vehicles to enter the city and carry out terrorist attacks, but during the elections police would not let its guard down.  "During the elections all the vehicles coming from the border areas would be frisked before they enter the Jammu city," he said.
He said that the deployment of security forces to guard the polling booth would depend on the threat perception of the particular polling booth.