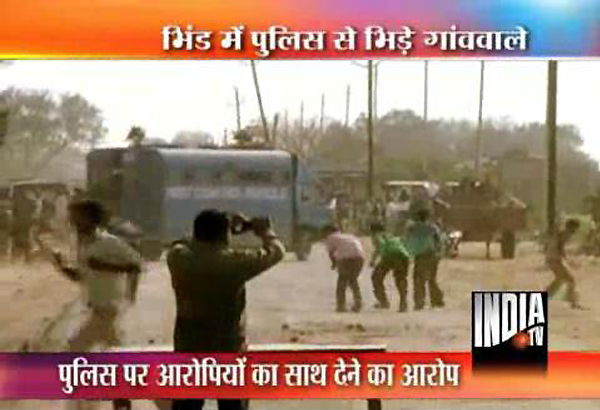 Bhind, Madhya Pradesh, Mar 15: Angry mobs jammed the Etawah-Gwalior highway for nearly six hours on Wednesday after the body of a missing infant was recovered after three days.

The 18-year-old child Sahil was missing since Sunday from Kapoorpur village of Bhind district. Locals believe he was killed as part of a tantrik ritual.

Police had to fire in the air and use teargas and lathicharge to disperse the angry mob who had blocked the highway. The angry mob stoned vehicles passing on the highway.

The infant's father Bunty Srivastava alleged that the suspects who were arrested were let off because of connivance with the local police station in-charge.