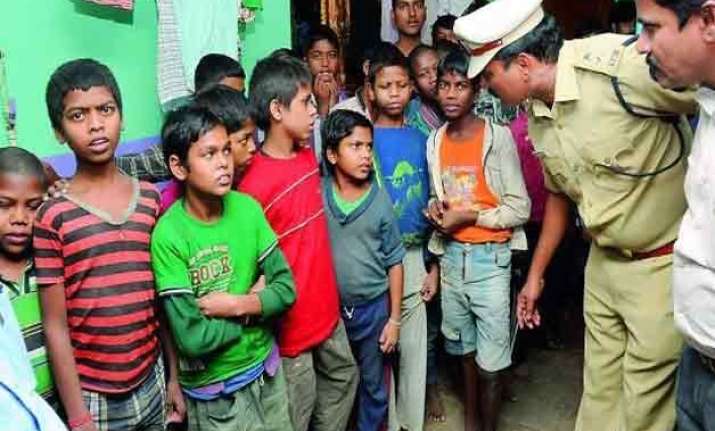 Hyderabad: Around 350 child labourers, mostly from Bihar, who were forced to work in hazardous industries here have been rescued over the past one week, a senior police officer said today.
"So far about 350 children have been rescued and we are in the process of finding out if some more children are forced to work (as child labourers)," Hyderabad Police Commissioner M Mahender Reddy told reporters.  Meanwhile, the Telangana government is planning to send these rescued children back to their native state in special trains.
"With regard to the rescued children, we are making arrangements to send them back to Bihar. They have been kept in a hostel here and the government has been taking care (of them). The rescued child labourers will be sent (back to Bihar) in special trains," Reddy said.  
During a massive cordon and search operation on January 24, police had rescued 220 children, including 10 girls, belonging to Bihar from Old City here.  
These children were working in hazardous industries, most of them in bangle-making units. Police had arrested 15 persons in this connection.
On January 29, around 100 children, also from Bihar, who were working as bonded labourers in bangle factories here, were rescued. On the next day, another 30 kids employed as workers in hazardous industries in different areas were rescued and 10 more persons were arrested for allegedly engaging them as labourers.
Most of these children are from Gaya, Jehanabad, Nalanda and Nawada districts of Bihar.
According to police, they were brought after giving an advance of Rs 5,000 to Rs 10,000 and forced to work at bangle manufacturing units for very small salary.  
"The Telangana government is very particular... we are also particular and wherever this problem is there we are trying to unearth it (rescue child-labourers).
We are working in coordination with labour department and other agencies," the police commissioner said.