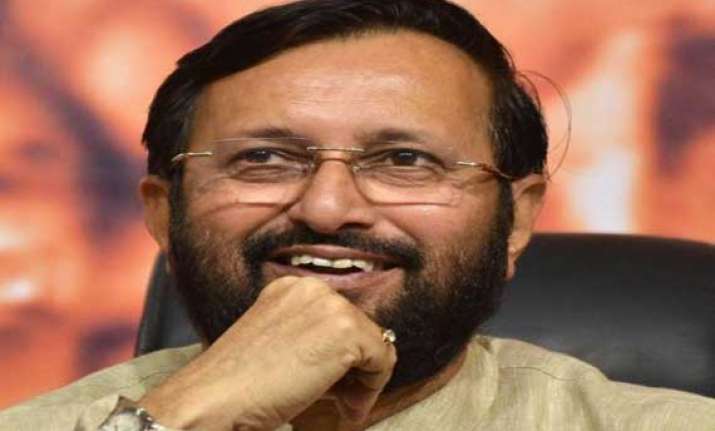 New Delhi: With Prime Minister Narendra Modi desiring that ministers to take to social media to communicate, I & B Minister Prakash Javadekar has invited his
ministerial colleagues to utilise a 'Social Media Communication Hub' set up by his ministry.  
The I & B Ministry has also offered facilitating the Twitter and Facebook accounts of other ministries.
In a letter addressed to different ministries, Javadekar said the Prime Minister has set new benchmarks in the social media domain.
"The Hon'ble Prime Minister now expects all his ministerial colleagues to use the social media platform extensively to disseminate the new initiatives of the government," Javadekar said in his letter.
He said the I&B ministry has a 'New Media Wing' with the objective of effective dissemination of information and to provide government communication a robust platform on social media.