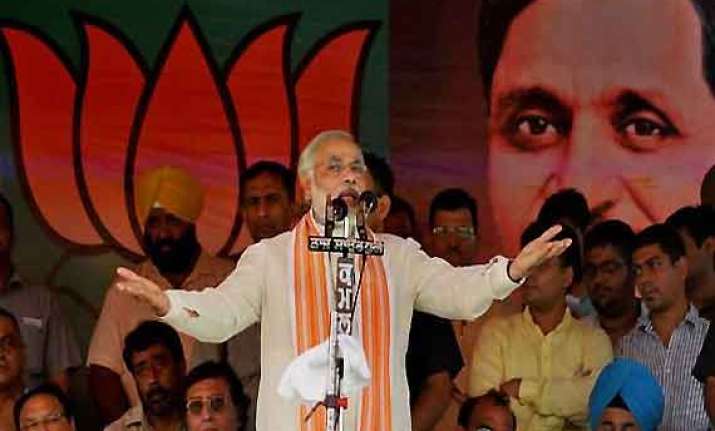 Ahmedabad: Gujarat Chief Minister Narendra Modi today said Prime Minister Manmohan Singh refused to give time to discuss crucial state-related issues during his visit here.
The BJP's Prime Ministerial candidate earlier shared the dais with Singh at a function to mark the inauguration of the renovated Sardar Patel Museum here.
"We sought time from the PM to discuss crucial issues of Gujarat, including Narmada Dam height, farmer issues and floods. Unfortunately, the PM refused to give time to discuss Gujarat's key issues but preferred to visit Rajiv Gandhi Bhawan, the state Congress office," Modi wrote on micro- blogging site Twitter.
On his arrival, Singh visited Rajiv Gandhi Bhavan and then Sabarmati Ashram. From there, the PM went to inaugurate the museum at Sardar Patel Memorial Society here.
Modi, at the beginning of his speech, had openly shown displeasure, saying time for the function was short as the Prime Minister preferred to visit PCC headquarters.
Gujarat Congress gave a memorandum to the Prime Minister listing almost the same set of issues that Modi raised in his tweets.
The issue of raising the height of Sardar Sarovar Dam figured prominently in the memorandum given by the state Congress leaders to the Prime Minister.