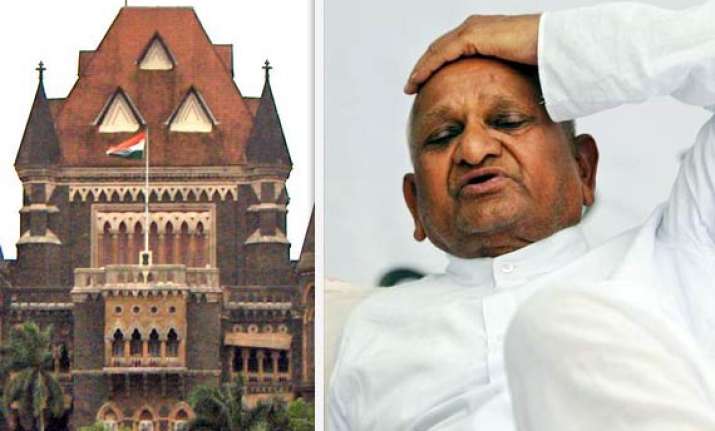 Mumbai/Bangalore, Dec 26: On the eve of Anna Hazare's fast in Mumbai, two separate PIL petitions were moved before the Bombay High Court and the Karnataka High Court today with a plea to declare the Gandhian's protest action as "illegal and unconstitutional".

The petition filed by Mangaleshwar Tripathi, a social worker, also sought Bombay High Court's direction to Hazare and his supporters to ensure they do not break law and order and to restrain them from turning the agitation into a political matter.

Hazare is undertaking a three-day fast to protest against a "weak" Lokpal Bill that is before Lok Sabha. 

"Hazare through such fasts and 'Jail Bharo aandolans' is exerting undue pressure on the government. The Lokpal bill is currently under debate and such actions of Hazare are highly unconstitutional and subversive to the principle of democracy," the petition states.

It also sought directions to Hazare to be restrained from making any statement against any political party. 

"If such actions are allowed and encouraged then it would tear the democracy of our country and will lead to complete chaos and anarchy. It is highly wrong if a group of persons who have no electoral mandate are allowed to force the government and elected representatives to accept their version of a law," the petition claims.

Tripathi, who is the president of a social outfit "Uttar Bhartiya Vikas Parishad", said he would mention the matter before the vacation judge tomorrow.

In his PIL before the Karnataka High Court, advocate A V Amarnathan pleaded that Hazare's protest be restrained as it amounted to 'a criminal conspiracy and offence against public tranquility.'

He contended that Hazare was making 'nuisance' by mobilising public for 'an illegal and unconstitutional' fast.