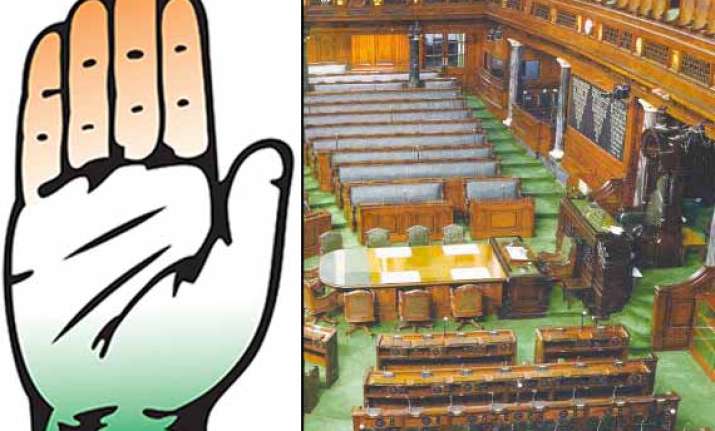 New Delhi: A PIL was filed in the Supreme Court on Saturday seeking Leader of Opposition (LoP) status for the Congress in the Lok Sabha stating that it is the single largest party in the opposition as provided under the 1977 law on salary and allowances of LoP in the Parliament.
Contesting the opinion of Attorney General Mukul Rohatgi, the petitioner, advocate MLSharma, contended that the question of the Leader of Opposition in the Lok Sabha could not be mixed up with the statutory provision which says that party securing 10 per cent of the total strength of the Lok Sabha could only be accorded the status of the recognized opposition party in Lower House.
Rohatgi in his opinion to Lok Sabha Speaker Sumitra Mahajan had said that the Congress leader in the Lok Sabha could not be treated as Leader of Opposition as the party does not have minimum of 55 seats that it should have to get the status of recognized opposition party.
To back up his position, Rohatgi has referred to the first Lok Sabha Speaker GV Mavlankar who had said that to hold the proceedings of the House, minimum of 10 percent members of the total strength should be present and that should also be the strength of the main opposition party to be recognized as principal opposition party and its leader as LoP.
"The criteria of the Leader of Opposition has to be read in conformity with the Section 2 of the Salary and Allowances of Leaders of Opposition in Parliament Act, 1977 and cannot be substituted with the concept of the recognized of the parties as advised by the Attorney General," the petitioner said.
Sharma said that in the committee for the selection of the Chief Vigilance Commissioner, and some other posts, there is a provision for the Leader of Opposition and not that of leader of the recognized opposition party.
The PIL said that since Leader of Opposition plays an important role in the functioning of the Parliament, thus it incumbent upon the Speaker to appoint the same in the public interest.