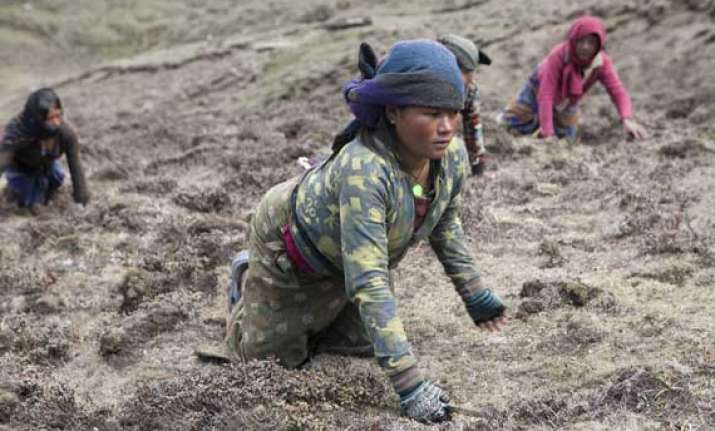 New Delhi: In the months between May and July, people of Chamoli district apply for a long leave from their offices in Dehradun and head to their villages above Joshimath near the temple town of Badrinath in Uttarakhand.
There they join other villagers on a trek to the high altitude bugyals situated almost 5,000 metres above sea level.
Their quest is for a thin, caterpillar like fungus which is locally known as keera jari (insect herb).
A rare fungus that kills caterpillars and then grows in their bodies is used in some countries as a cash crop, a performance enhancing drug -- and even an aphrodisiac.
Know in north India as "keera jari" -- or Indian Viagra, to some -- the fungus has gained popularity not only for its effects, but because it brings in the dough.
Just one dead caterpillar bearing the stuff can yield up to $3, or an entire day's pay for a manual laborer.
Keera jari is priced very high internationally but is available for Rs 2 to 3 lakh per kilogram locally and plays a vital role in boosting the economy of the area.