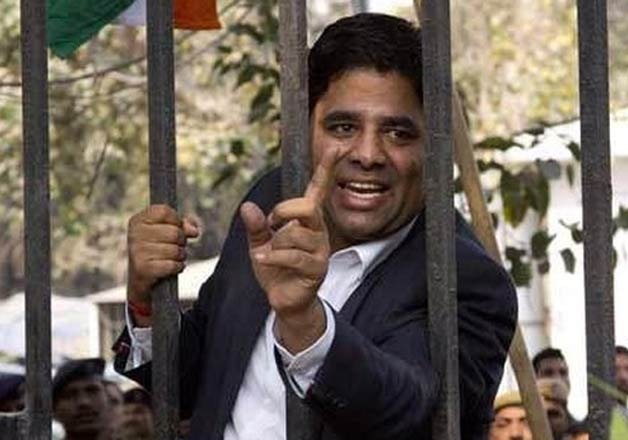 New Delhi: The Delhi Police today arrested the prime accused in two attacks on journalists and students and teachers of JNU outside the Patiala House court complex.
Lawyer Vikram Singh Chauhan, who was caught on camera leading two brazen assaults at Patiala House court complex last week, was arrested on Wednesday.
Chauhan had been evading multiple summons issued by the police to appear before it. He had allegedly led a group of agitated lawyers who were engaged in two brazen attacks on February 15 and 17 outside the court complex.
The assaults had triggered widespread outrage and condemnation both for the accused lawyers and the Delhi police for inaction.
The arrest comes a day after Yashpal Singh, another lawyer accused for the attacks, was arrested and subsequently released on bail.
A sting operation carried by a channel showed the lawyers boasting about having thrashed JNUSU President Kanhaiya Kumar, charged with sedition, when he was brought to the court on February 17. They had even threatened to attack him again if they had the opportunity.