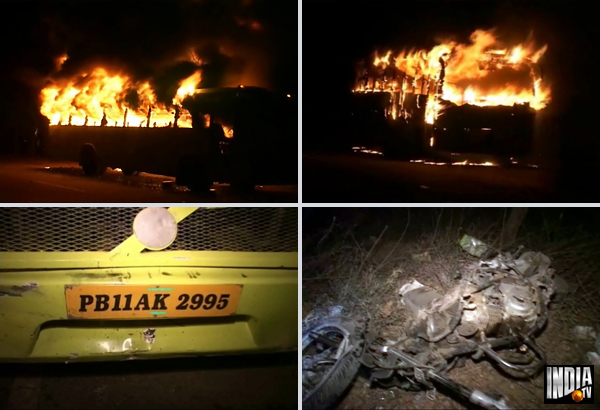 Patiala (Punjab). Mar 26: An angry mob on Sunday night set fire to a bus after it crushed to death two motorbike riders in Samana here.
Gurjit Singh and Baljinder Singh were riding a motorbike, when the bus belonging to a private company  rammed into their vehicle and dragged both of them for several metres.
Both of them died on the spot. The bus driver and conductor fled leaving the vehicle.
Soon a crowd collected at the spot and set fire to the bus.
Police, as usual, arrived when the bus was completely gutted and the crowd had dispersed.