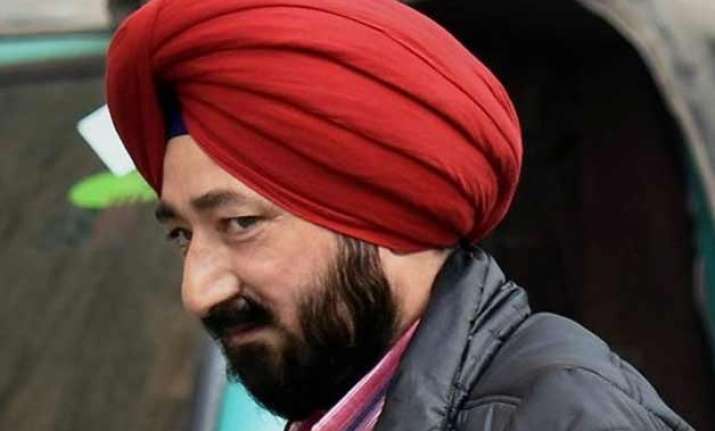 New Delhi: The National Investigation Agency (NIA) will conduct lie detector-test on Gurdaspur SP Salwinder Singh, who was questioned in connection with the Pathankot terror attack, today.
A Special Delhi court had yesterday granted permission to NIA to conduct the test on Salwinder Singh. The senior official of the Punjab Police is in the dock ever since the terror attack rocked the Pathankot IAF base on the intervening night of January 1 and 2.
Salwinder had claimed that he, along with his cook Madan Lal and jeweller friend Rajesh Verma were returning from a shrine located near the border when the terrorists kidnapped them. It was Salwinder's SUV that the militants used to reach Pathankot.
Salwinder's claims have found few takers, initially because of his track record and more importantly because of his flip-flops on the details of events that transpired that night, barely hours before the militants launched a brazen attack on the Pathankot Air base.
The terrorists entered the Pathankot air base late night on January 1 and carried out a terror strike in which seven security personnel including a Lt Colonel of NSG were killed.
Whether Salwinder was directly involved in the terror attack directly or otherwise is still being investigated.
However, sources tell India TV that details revealed during the investigation point to Salwinder's hand in facilitating drug trade on the Inida-Pakistan border, with Salwinder allegedly acting as a facilitator and a courier.
Investigations have revealed that on December 31, Salwinder Singh went to collect money that he was to receive for allegedly facilitating the transfer of a drug consignment from Pakistan. The drug consignment from across the border had arrived in India 15 days ago.
Reports suggest that Salwinder used different spots and locations to receive messages from across the border. These 'messages' were actually in the form of face-to-face conversations with the drug smugglers.
According to sources, Salwinder confessed during the NIA interrogations that on the night of December 31, he had visited the Panj Peer Dargah in Punjab - which he claimed to have visited before he was kidnapped by terrorists - to receive a similar message.
According to NIA sources, Salwinder visited three such border points on the night of December 31. It is being investigated whether militants that carried out the attack used this point to infiltrate the border. Investigators say Salwinder had also visited the same points a week ago too. NIA is said to have tracked the route used by the terrorists to reach Pathankot from Kolian. The route will be reconstructed on the basis of what Salwinder has divulged so far.