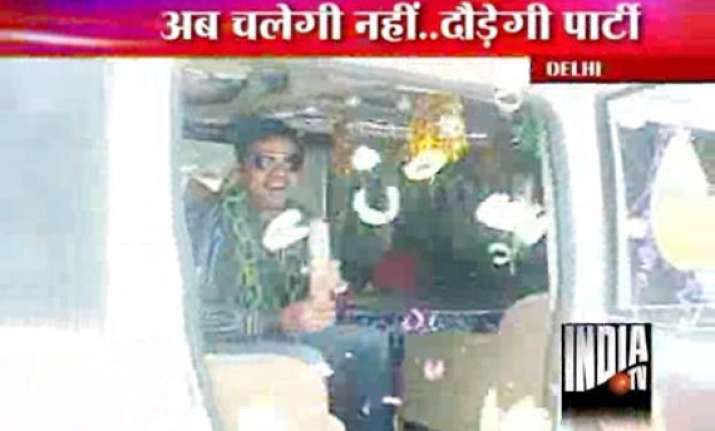 New Delhi, May 24: Delhi is now having a blast in big cars, complete with club music, bubbly and gourmet, and event managers say the action on the road is only speeding up, reports India TV correspondent Bhawna Munjal. 

"Our phone hasn't stopped ringing ever since we started the party-in-a-car service. Abroad, of course, the tren d's been around for a while," says Ritika Sareen of Party Like A Millionaire, a Maharani Bagh-based event organising firm. 

The hot 'venues' on this scene are luxury cars such as  Limos, Hummers, Mercs and BMWs, all modified to look like a party lounge. 

The guests, a maximum of eight per car, are picked from their doorstep and taken on rides around town. 

Revellers can choose from themes such as Bollywood, retro, romantic, wild and so on. Once decided, the interiors of the car are spruced up with bright upholstery, disco lights and other props that suit the theme. 

When the party begins, the guests have a lot to choose from —  there's karaoke, party games, gourmet snacks and live recording. 

A steward accompanies the chauffeur to take care of all that. If you're looking to up the fun further, you can ask for a belly dancer, a stand-up comedian or even a film star.