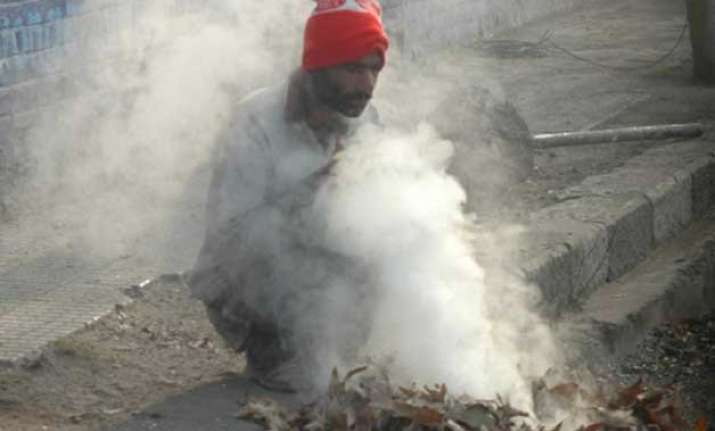 Srinagar: Minimum temperature across Jammu and Kashmir improved on Sunday, though it continued to remain below the freezing point in the Valley and the Ladakh region.
"Srinagar recorded minus 2.2 Celcius, Gulmarg minus 1.6 and Pahalgam minus 5 degree Celsius as the night's lowest temperature today. Kargil town in the Ladakh region recorded minus 13 and Leh minus 10.2 as the minimum temperature. Jammu city's lowest temperature today was 5.7," a MET department official said here.
The official, however, said there was an overall improvement in the minimum temperature in Jammu and Kashmir Sunday.
"This is because of partial cloud cover during the night. Weather is likely to change from tomorrow after which when we are expecting light rain and snowfall in the Valley," the official added.
Due to an extended dry spell in the Valley, there have been many incidents of forest fires in northern districts of Kupwara and Ganderbal. Some houses and cowsheds have also been gutted during this period because of haystack fires and electric short circuits.