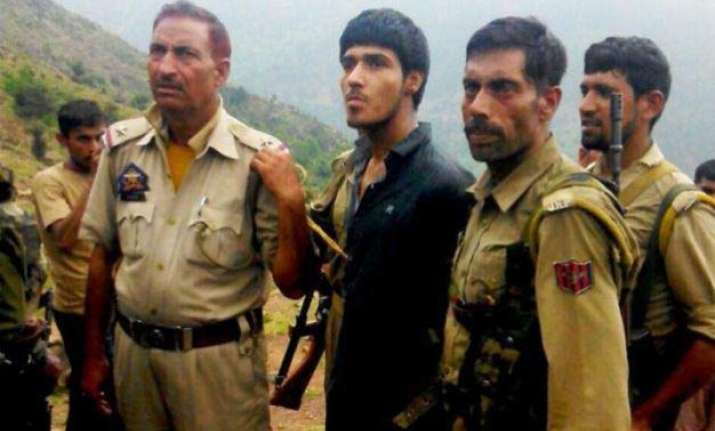 New Delhi: Pakistan is making all efforts to erase evidences that connect it from Mohammad Naveed Yakub, the Lashkar-e-Taiba (LeT) terrorist who was captured alive after an ambush on a BSF convoy in Udhampur on August 5.
The young militant had told security forces as well as newspersons that he is from Faislabad city of Pakistan's Punjab province and has two brothers and a sister. Later, he gave phone numbers as well.
Naveed's father, a day after he was captured, spoke to Hindustan Times and said about the threats from the military as well as the LeT, the Pakistan-based terror group behind the 2008 Mumbai carnage and many other attacks in India.
A Hindustan Times report said that Naveed's father cell number is perpetually switched off. Attempts were also made to speak to brother-in-law Tahir, brother Nadeem Yakub, former employer Salamat Ali and Lashkar spotter Maulvi Bashir but no one was in the reach.
Salamat's number has been deactivated while calls to Bashir went through but he didn't answer. It was not possible to get through to the others.
"Naveed had provided names, phone numbers and occupation of his family members living in Faisalabad. Almost all numbers are switched off since his arrest. It is unlikely that ISI will allow Naveed's family to switch on these numbers," a Home Ministry official was quoted as saying in the report.
Also, details about Naveed have been removed from Pakistan's citizenship list, the National Database & Registration Authority or NADRA, sources said.
Such attempts were not uncommon as Pakistani spy agency ISI had tried to wipe out the trail of Ajmal Kasab, the lone captured terrorist in the 26/11 Mumbai attacks. "Kasab's family was taken into protective custody. It is quite possible, Naveed's family may have met the same fate," an investigator said.