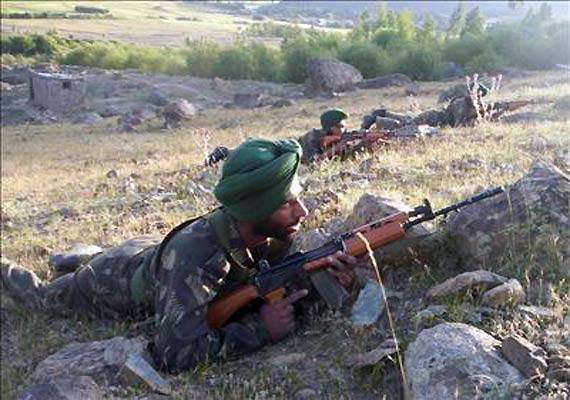 Jammu, Mar 19 :  Violating ceasefire along the Indo-Pak border in Jammu and Kashmir, Pakistan troops today targetted Indian forward posts by opening heavy firing along the Line of Control (LOC) in Rajouri district of Jammu and Kashmir.  
Eight to nine uniformed personnel were digging close to the Line of Control in Jangard sector of Rajouri district and troops on this side challanged them around 11.30 last night, a senior Army officer told PTI.
They escaped back to the Pakistan side and around 11.45 pm Pakistan troops from several of their posts fired on Indian posts with small arms and machine guns indiscriminately, the officer said.
Indian troops guarding the borderline took positions and fired back resulting in exchanges for over an hour, he said, adding that there was no loss of life or damage to property in the Pak firing.
"Pak has violated the Indo-Pak ceasefire. We will lodge a protest with them", he said.