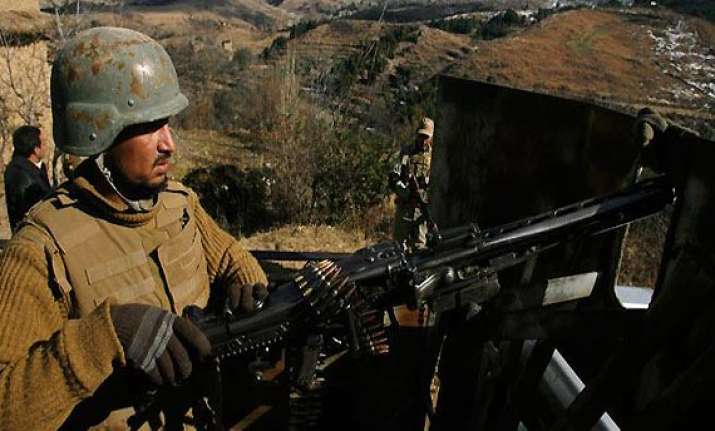 Jammu: Two BSF jawans were today injured when Pakistani troops opened fire at seven border out posts and civilian areas along the International Border in Jammu and Samba districts.
Violating the ceasefire five times in the past 24 hours, the Pakistani rangers fired on border out posts and forward civilian areas along IB in R S Pura, Pargwal, Samba areas of Jammu and Samba districts, police said.  
They resorted to firing along IB in Kharkota, Kharkal, AMK, Mangral in R S Pura Subsector, Regal and Rajpora in Samba sector and Nikowal BoPs, they said.
In Nikowal BoP, two BSF constables Gangan Thakur and Hasda were injured and hospitalised, they said.