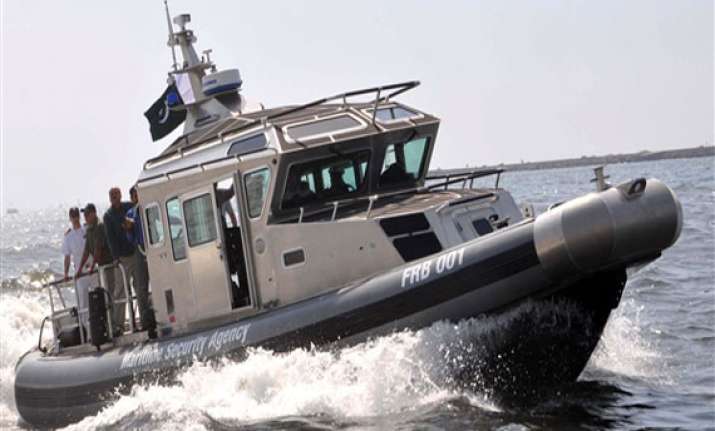 Gir Somnath(Gujarat): Pakistan Maritime Security Agency personnel shot dead a fishermen from Gujarat on Saturday night while capturing six Indian fishing boats on the maritime border near Jakhau port.
According to sources, the Indian fishermen had gone for fishing in high seas from Porbandar in six boats, when they were surrounded by Pakistani maritime personnel.
As the MSA marines  were taking the boats and fishermen into custody, one of the Indian fishing boat escaped, and Pakistani marines  fired indiscriminately killing Narayanbhai Chocha. The fishing boat however managed to reach Indian coast.
Narayanbhai's body was taken for post mortem to Jamnagar hospital, and then sent to his native village Sarkhedi in Kodinar.
Gujarat has a 1625 km long sea coast, and lakhs of fishermen are dependent on fishing in sea. So far, 14 Indian fishermen have died in Pakistani jails, as Pakistani MSA personnel indiscriminately arrest Indian fishermen on high seas.
Fisherman Velji Masani requested the Centre to take up the issue with Pakistan, and give justice to Narayanbhai's family.