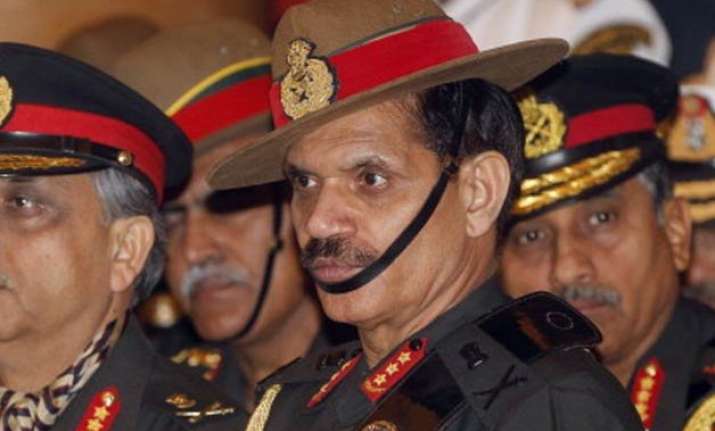 New Delhi: The persistent terror attacks in Jammu and Kashmir showed that Pakistan continued to support militants, Army Chief General Dalbir Singh said today.
"We have to maintain the peaceful atmosphere in Jammu and Kashmir, attained with difficulty," he said on the occasion of 67th Army Day celebrations here.
"(But) terror attacks show that support (for militants) from across the border continues," he added.
Army Day commemorates the appointment of General (later Field Marshal) KM Cariappa as the first Indian Commander-in-Chief of the Indian armed forces in 1949.
All three Service Chiefs - Army Chief General Dalbir Singh Suhag, Chief of Naval Staff Admiral Robin K. Dhowan and Air Chief Marshal Arup Raha - paid tributes at the Amar Jawan Jyoti here at India Gate in morning.