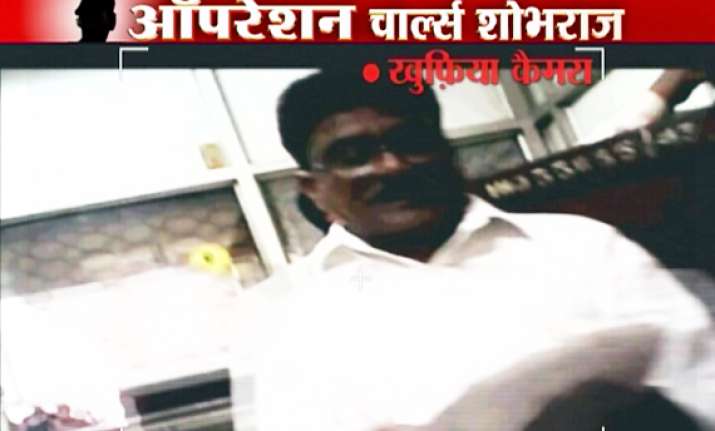 New Delhi, Jun 29: India TV sting operation revealed on Friday that any prisoner can flee the capital's high security Tihar Jail after producing fake documents for parole.
It was revealed that touts use their clouts and money in preparing such documents to mislead courts to seek parole on the pretext of wife's illness.  
India TV undercover reporters met Satish, an employee at the prestigious Loknayak Jayaprakash Narayan Hospital, who accepted on camera that he prepares such documents with the help of hospital doctors.
India TV reporters asked Satish to prepare papers for the release of a criminal booked under MACOCA. For this he demanded Rs. Twenty thousand.
After fixing the deal next day India TV female undercover reporter met Satish disguising as MACOCA convict's wife. She said that her husband was lodged in Tihar for the last 3-years.
In the next three days India TV female reporter was declared unfit and reports were given that she has stone in her gallbladder.   
Parole is a legal sanction that lets a prisoner leave the prison for a short duration on the condition that they behave appropriately after release and report back to the prison on termination of the parole period.
The relief is granted to a prisoner detained for any offence irrespective of the duration of imprisonment.
A prisoner may be released on parole in certain emergency situations like to complete treatment of any particular ailment, perform funeral rites, visit a sick or dying member of the family, attend important functions such as marriage or construct a house or repair a badly damaged house amongst others.